Econocom/JTRS partners with BT to create end-to-end digital solutions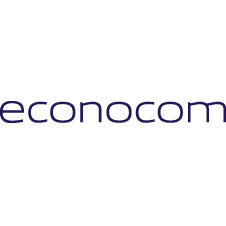 Econocom UK, a European digital services provider, and JTRS, a leading supplier of technology solutions and member of the Econocom Group, have announced a strategic partnership with BT to provide end-to-end solutions to their customers through a wide range of BT and EE business services.
The partnership came about following BT's search for companies that could help deliver its breadth of products and solutions via a differentiated approach in the SME and education sectors. Econocom and JTRS were chosen due to their experience in both sectors and their expertise in designing flexible subscription & project finance offerings.
As an authorised partner of BT, Econocom/JTRS is now able to provide a range of additional BT services to customers, including telephony, internet, cloud VoIP (voice over IP), BTnet leased lines, managed WAN (wide area network) as well as the full range of EE mobile voice and data solutions.
This partnership has already resulted in the creation of a true end-to-end EE mobile subscription for business customers including devices, lifecycles services and airtime. This has enabled UK companies and institutions to adopt a BOS (Business Optimisation Services) solution that will now also include EE business airtime plans for voice and data as part of their subscription.
Chris Labrey, MD for Econocom UK & IRL, says: "This partnership signals a huge step forward for the potential of our BOS offering. With EE business airtime and 4G capabilities now included, our customers will be able to benefit from devices that work straight out of the box, with no need to go to a separate network provider in order to get fully up and running. This is an incredibly valuable proposition in a world where businesses are looking to make their lives easier by consolidating the number of suppliers they work with."
Tim Morgan-Hoole, Managing Director, JTRS, says: "This strategic partnership with BT allows us to essentially provide customers with a 'one stop shop' for all of their technology needs. With these new solutions available, we are capable of designing, supplying and supporting any offering a customer may wish to implement. We can also help those looking to build any new premises or upgrade/improve their current systems and infrastructure.
Steve Rathborne, Director Business Partner Channel at BT says: "By giving Econocom and JTRS access to BT's expertise, technology and resources, we are confident of helping customers adapt to market changes quickly and get the digital technology they need to meet today's and tomorrow's needs. Our partners play a big part in providing differentiated services to business customers and we look forward to extending this opportunity in collaboration with Econocom and JTRS."