DX announces business reorganisation and board changes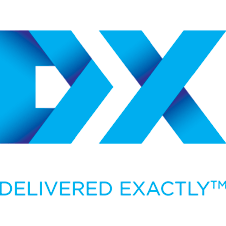 DX Group has announced that it is reorganizing the business into two new divisions, DX Express and DX Freight, and there are also changes on the board.
In a statement issued this morning (14 July), DX said: "DX Express will comprise the DX Exchange, DX Secure, the Courier operations and Mail activities while DX Freight will comprise Logistics, DX 1-Man, and DX 2-Man.
"DX Express will be headed by Nick Cullen, DX's existing Chief Operations Officer and DX Freight by Stuart Godman, who is currently Chief Commercial Officer.
"Both Divisional Managing Directors will report directly to the Board."
DX also announced that Chief Executive Officer, Petar Cvetkovic, and Finance Director, Daljit Basi, will be stepping down from the Board and the Company.
James Hayward has been appointed as interim Chief Financial Officer (a non-Board appointment).
According to DX: "James has spent over 20 years working as an independent restructuring and transformation specialist and has been directly involved with over 40 companies at the Board level, both as an executive and advisor in the quoted and private sector."
Hayward is a partner with the BOSSLLP, a London-based company which specializes in providing turnaround and restructuring services. He is a PwC qualified chartered accountant and has been a member of the Institute for Turnaround since 2001.
The changes take immediate effect.
Bob Holt, Chairman of DX, commented: "The changes we are making both to the Board of Directors and to the Group's operational structure are aimed at supporting business transformation. In particular the reorganisation provides greater flexibility in managing costs and puts the Company in a better position to advance its operational and sales performance and to provide an enhanced service to its customers."
Meanwhile, DX also reported that results for the financial year ended 30 June 2017 are expected to show revenues of approximately £292m and profits will be "in line with market forecasts". DX Group will be making a full announcement on its financial results in September.
As previously reported, DX Group is pursuing plans to merge with the Distribution division of John Menzies.