Doxly completes NetDocuments integration to enhance client user experience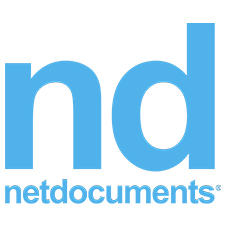 Today, Doxly, the leader in end-to-end legal transaction management, announced its integration with NetDocuments, the leading cloud-based content management platform for law firms and corporate legal and compliance departments. This new integration creates a direct connection between documents drafted and stored in NetDocuments to the deals they are associated with in Doxly.
With client demands rising for increased transparency and attorneys facing compliance issues of sharing confidential information via email, Doxly provides a secure environment where attorneys and their clients can manage deals collaboratively, securely and more efficiently.
"As an innovative cloud-based content management platform, NetDocuments was the perfect choice for our first document management system integration," said Haley Altman, CEO of Doxly. "Because we are able to use the power of Doxly's workflow and signature management tools with NetDocuments' content management capabilities to make it even easier for attorneys to streamline the entire deal process providing more value for clients."
With the NetDocuments integration, Doxly users can now browse and select their documents without leaving the Doxly application. They can also send all final executed documents back to NetDocuments after a deal closes which ensures the preservation of the complete deal history that emails often fail to provide.
"This latest Doxly-NetDocuments integration demonstrates how cloud-to-cloud applications can blend together into a seamless and secure user experience without a huge investment in development work," stated Leonard Johnson, NetDocuments' SVP of Products & Partners. "Our NetDocuments customers are delighted when we continually offer them extended value to their document work experience and especially for transactional lawyers in helping them save time and money."
Brian Bouggy, Partner at Densborn Blachly LLP, adds, "We are very excited about the integration of NetDocuments into the Doxly platform and expect that this enhancement will further improve deal flow, adding value to us and our clients. Doxly's NetDocuments integration will simplify the closing workflow by allowing us to easily pull in the documents we need for a deal and push final documents back to NetDocuments for long term storage."