Caseflow and Wilson Legal Solutions announce services partnership at ILTACON 2018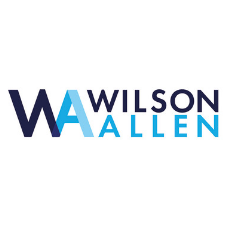 Caseflow Pty Ltd, a provider of the industry-leading workflow platform for law firms in Australia, and Wilson Legal Solutions, a leading provider of software and services that help professional services organizations improve business performance, today announced a partnership agreement at ILTACON 2018 in National Harbor, Md. Wilson will provide implementation and training services in the United States for new installations of the Caseflow Acumen Suite, which helps law firms organize their workflows and cases.
As part of expansion plans into the North American legal market, Caseflow recognized that local implementation and training personnel would be a key requirement for U.S. firms looking to implement the highly successful case and matter management system developed in Australia. "We needed to find an organization to partner with who understood the legal market, had a strong local reputation, and the desire to learn about the extensive features of our suite of software," said Caseflow President and CEO Brian Smith. "It didn't take long for us to reach out to Wilson following recommendations from legal tech associates as well as our contacts at several law firms. It was clear from the outset that the team at Wilson had the right skillsets to quickly learn our product and add value to new Caseflow installations."
Shishir Shetty, VP of technology for Wilson Legal Solutions added, "We see the pace of automation accelerating in the front office in the execution of legal matters. Caseflow has a track record of delighting customers in its traditional markets and to a growing extent, in the U.S. We welcome the opportunity to help them grow more quickly in our markets by being a go-to reliable implementation services partner."
Both firms have jointly planned a knowledge-transfer process whereby senior consultants from Caseflow will train members of the team at Wilson in the lifecycle of a Caseflow installation. For the first few new installs, Caseflow will play an active part in mentoring Wilson consultants and overseeing the project management to help ensure an optimal outcome.
Learn More at ILTACON 2018
Those in attendance at ILTACON 2018 who are interested in learning more about this news and each company's respective products and services can do so in booth 905 for Caseflow and in booth 723 for Wilson Legal Solutions.