Bevan Brittan selects Wilson Proforma Tracker to streamline billing processes and increase invoice accuracy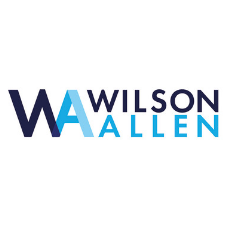 Third UK-Top 100 national law firm and tenth worldwide chooses Wilson Proforma Tracker to automate the work-to-bill life cycle.
Wilson Allen, a leading software and services provider for professional services firms formed by the completed merger of Wilson Legal Solutions and Stanton Allen, today announced that Bevan Brittan LLP has selected Wilson Proforma Tracker software to streamline its billing processes and increase invoice accuracy. The software will integrate with Bevan Brittan's Elite 3E practice management system, enabling the creation, review, and completion of draft-to-final bills by lawyers and fee earners. The exchange of real-time data helps automate the work-to-bill life cycle, minimizing delays in bill production and delivery to improve realization.
Bevan Brittan is now the third UK-Top 100 law firm and tenth worldwide to select Wilson Proforma Tracker, highlighting the software's global appeal and fit for purpose. The firm made the decision to invest in billing improvement as part of its general initiative to improve efficiency and productivity since implementing 3E.
Nick Hodgson, finance director at Bevan Brittan, explains why the firm chose Wilson Allen and its Wilson Proforma Tracker software. "After documenting our business requirements and evaluating several options, Wilson Proforma Tracker was the clear winner. Wilson Allen's technical and functional knowledge is second to none. They were exceptionally responsive and collaborative as we discussed the design of a workflow to automate the input of billing data," Hodgson says. "Plus, the software immediately fulfills the majority of our functional requirements with minimal customization. It also offers a comprehensive roadmap of features that will be beneficial to our firm in the future."
Bevan Brittan also appreciated Wilson Proforma Tracker's interface and the increased visibility enabled by the software. "Our users will be able to collaborate from their desktops for quick review and markup of proformas in a very intuitive way that requires very little training," Hodgson explains. "Plus, the software gives our billing team overall visibility of the status of all proformas in progress. These features will help drive uptake within our firm, enabling us to generate bills faster – and therefore get paid quicker."
Shishir Shetty, VP of technology services for Wilson Allen sees digital billing as a growing trend in the industry. "All services firms are looking to reduce overhead and accelerate the work-to-bill-to-collections life cycle. Therefore, firms need transparent, efficient, and measurable billing processes – which is difficult to achieve with a paper-based analog process," he explains. "We're delighted Bevan Brittan chose our solution to meet this need and deliver improved business services to the firm's stakeholders and clients."
Implementation for Wilson Proforma Tracker is already underway. Project managers from both firms are currently engaged in detailed project planning activities, which will provide for realistic and achievable pilot and firm-wide roll-out dates for the latter part of 2019.