Tikit eMarketing v6 UK launch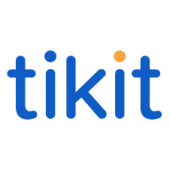 Tikit are holding an exclusive UK event to celebrate the launch Tikit eMarketing v6, their completely re-engineered, functionally rich and intuitive email marketing solution.
Tikit eMarketing v6 has been designed with ease of use in mind. It's about making the creation, sending and analysis of marketing emails so simple, that anyone in a marketing team can send out branded communications at the click of a button.
Click here to register for the event or contact Myriam Mahdaly at Myriam.Mahdaly@tikit.com for more information.
What to expect
Join Tikit at the event on the 29 April, to find out how Tikit eMarketing v6 will make email marketing work for your firm like never before!