Hubshare and M-Files Webinar: Curating the client experience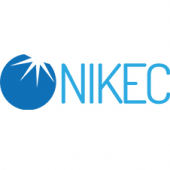 When it comes to the client's experience, most organisations strive to be outstanding. Making each customer feel valued is an important part of brand identity and reputation that leads to organisational growth. It's no wonder that so many firms have a history of offering a premium experience, such as a grand entrance or a tastefully furnished client lounge with quality coffee.
But is their digital experience letting them down?
Clients want 24/7 access to their information with the assurance that is it being securely managed and version controlled. Simply sending files through email attachments no longer fulfils client expectations. The moment it hits an inbox, it ceases to be controlled, secure or easily accessed.
Email is just one example where the digital experience can let us down, affecting how clients feel about a brand. Join our 40 minute webinar to learn what clients really think of an organisation's digital interaction and how to impress them by meeting requirements and exceeding expectations.
This webinar will explore:
- Guidance on how to assess your current digital experience
- Modernise your digital interactions - what clients want and how to deliver it
- Discover how to digitise in a way that keeps it personal
- Find out how customer-facing transformation also benefits employees
Speakers:
Hear from Damian Jeal, Co-Founder at Hubshare and Steve Latter, Senior Account Executive at M-Files, who have extensive experience in helping organisations create an effective digital experience that meet the expectations of today's clients.