The Business Instructor's three step accelerator plan: How to increase clients, fee income and profits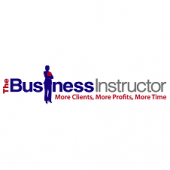 If recent events have slowed down your growth (new clients, fee income and profits) then you need to adapt the way you attract enquiries, convert new clients, and maximise profits – so you can accelerate your growth in the months ahead.
I have a 3 step 'Accelerator' process for this, which I'll walk you through at my online session on 9th July at 9.30am.
During this online session l'll show you how to identify what's slowing you down from having the clients, income, and time off that you want.
Then I'll demonstrate how to remove the brakes and accelerate your growth.
Most importantly of all, I'll also show you the results that other lawyers and professionals like you have achieved by using the strategies I'll be teaching.
Like Stephen, who generated 200 potential enquiries and £30k in new fees within two weeks of publishing a 'Client Magnet'.
Or Jay, who increased his conversion rate from 4/10 to 8/10 by asking the right 'Value' questions during initial consultations.
Or like Reena, who increased her profits by a massive 471% over 24 months by applying the '7 Profit Zones' growth formula.
This session is free to attend, you just need to register in advance HERE.
It's critical right now to be on the 'front foot' and take the right steps to keep your firm on track – this online planning session will help you identify what to do, and in what order, to secure your firm's future growth.
Note: If you can't make the online planning session on 9th July then you'll be able to watch the recording for a few days afterwards as long as you register in advance. Register Now.