Briefing 5P conference 2016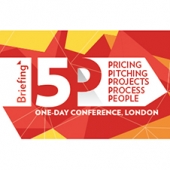 The Briefing 5P conference centres on progressing beyond traditional silos in legal services and demonstrates that project management, process and pipeline matter to everyone. People in legal business have to work together in a more inter-dependent, project-based way to deliver legal work, increase profits and retain clients.
It is important to position yourself ahead of the curve when it comes to innovation to form a more business-like view of how procurement, pricing people, profitability and process are all interdependent and need to be viewed holistically.
Law firm speakers
Paul Orchard, head of continuous improvement, Freshfields Bruckhaus Deringer
Andrew Grill, global managing partner, IBM Social Consulting
Zelinda Bennett, international marketing director, DLA Piper
Priya Lele, legal project management lead, Herbert Smith Freehills
Gareth Hughes, EMEA head of pricing and legal project management, Reed Smith
Daryl Atkinson, director of marketing and BD, Charles Russell Speechlys
Rachel Roberts, head of business solutions, Burges Salmon
Stuart Hopper, head of legal know-how and legal training, Dentons
Richard Copley, head of operational change, DWF
David Ferris, head of bids, DWF
GC / client speakers
Bjarne Tellmann, senior vice president and general counsel, Pearson
Howard Landes, chief counsel, corporate, BG Group
David Bateson, senior vice president legal, IP and sustainability, Canon Europe
Meera Karan, principal solicitor, governance and deputy company secretary, EDF Energy
Industry experts
Quentyn Taylor, director of information security, Canon Europe
Matt Holt, consulting partner, OgilvyOne
Mark Bainbridge, marketing director, Black Swan
Ori Wiener, partner, Møller PSF Group
Jeremy Nicholds, strategic advisor, business envoy, consultant, Startupbootcamp, Yoyo Wallet, Yoti, (previously at VISA and MasterCard)
Jamie Gilbert, business director, Deltek
Workshop leaders
Ian Kehoe, senior project manager, Allen & Overy
John O'Donoghue, EMEA pricing and legal project manager, Reed Smith
Jack Martin, EMEA pricing and legal project manager, client value, Reed Smith
Andrew Parks, senior analyst, Burges Salmon
Abigail Williams, head of programme management, Burges Salmon
Ed Hunt, business process improvement team manager, operational change, DWF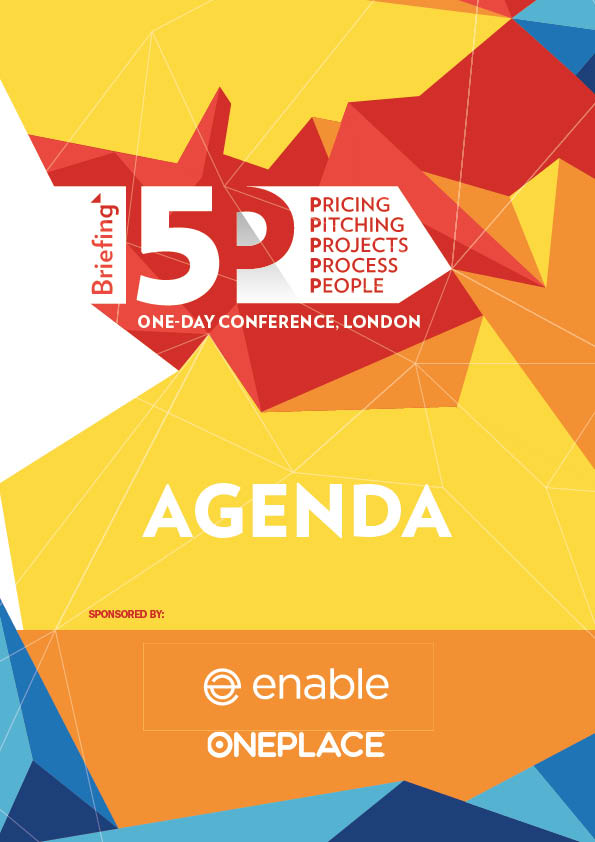 Our conference will inspire you and show you how top-tier law firms streamline their legal products to form an end-to-end consultancy service; with faultless processes, evolving skills and superior resourcing for sales and delivery. We will also look outside of legal and take inspiration from innovative industries such as financial services, tech and engineering. It is paramount to learn from successful non-legal businesses about working in a more collaborative way across the business units.
As well as legal we are also lining up speakers from industries such as advertising, financial services/fin tech, management consulting, IT services and more...
Key themes
Client-firm collaboration and resourcing
Integration of technology and process to deliver client value and efficiency
Production pipelines - Visualising and creating end-to-end work processes, thinking like non-legal businesses about delivery of services
Better journeys for both clients and for work/projects
Recruitment – hiring skills and talent from outside the legal industry
Portfolio career management - making the best of shorter working spans and contracting – managing churn while planning projects
Team working - better connecting MBD functions and project and delivery/fee-earning people
Winning business - pitching 2.0
Predicting impact - connecting marketing and PR to workload and resourcing
Case studies
Handling procurement-led buy-side behaviour from BT counsel and procurement
Flexible resourcing business units working collaboratively with clients
Using management information to change client perspectives...and much more
Opportunities to share knowledge and understanding with your peers
Collaborative cross-team workshops on process reorganisation and rethinking, developing pricing and pitching skills and teams, legal product R&D and delivery and more...
Innovative opportunities for networking and making new connections
This unique one-day conference is specifically aimed at large UK, European and US law firms.
If you have any queries, please call Rikki Clark on 0870 112 5058 or email rikkic@lsn.co.uk
Who will benefit
Relevant job titles may include directors, heads and senior managers within marketing, project management, pricing, Finance, BD and HR
This event is supported by: