Brethertons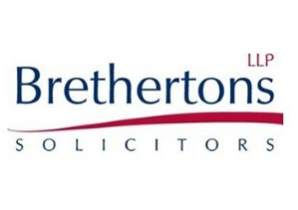 We're part of a new breed of legal services providers. One who focuses less on telling our customers how complex the law is, and more on making it work to their advantage.
Our story began over 200 years ago and we're proud of our past; it's shaped our present. But these days there's not a mahogany desk or inch of wood panelling in sight. We're now a very different set-up, operating out of three bright and bustling offices in Oxfordshire and Warwickshire.
Inside our offices there is palpable teamwork, with lawyers sharing expertise and tea runs. It's a hub of activity. We handle virtually every aspect of individual and business law. But what we're really about is doing things our way. That means drawing on the best parts of our existence: our commitment to customer care, to expertise, and to getting the right result. Our way also means being current, innovative and ready and able to adapt. Our customers are moving with the times, and they're happy knowing we're there alongside them.
Firm facts:
220

total employees

12

total partners

12

million turnover