Verowave Technologies letter of engagement example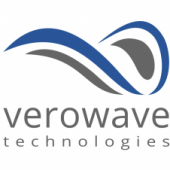 This is the first post in a new series of demonstrations video that we will regularly publish to provide a deeper insight into the functionality of our verowave product.
The aim of these demonstration videos is to show case various components of the software and to highlight some of what can be achieved, simply and quickly, without the need to write macros or programming code.
In this demonstration video, we show case our standard Letter template, particularly highlighting the 'Letter of Engagement' functionality.
The physical Microsoft Word template is nothing more than a simple (non-macro enabled) 'dotx' template with styles and basic formatting already applied. Using the verowave Designer we designed a powerful form that would allow the end-user to enter the required data. Forms can respond dynamically to user input and take shape based upon the rules set by the person designing the form.
Forms created with the veroforms Designer are stored as external form files (.vform) and can be associated to one or more Microsoft Word template. This provides flexibility in template design based upon business requirements without the need for designers to duplicate effort.
For more information and to see the video, please click here.