Sysero: The rise of e-signatures in the legal market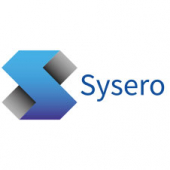 As we collectively transition to a new virtual world of work, digital means of executing documents are becoming increasingly popular. With more employees and clients working from home, the traditional approach of executing hard-copy legal documents has become much more onerous. Fortunately, today's technology makes it easier than ever to transition from age-old business practices to more efficient, modern means of working.
According to a recent report from Technavio, the digital signature market is poised to grow by nearly £2.4 billion from 2020 to 2024. With signatures being such an integral part of day-to-day business operations, it's no surprise that many organisations are turning to e-signatures to maintain business continuity and speed up negotiations. For law firms and legal teams, the use of electronic signatures can lead to significant gains in efficiency, increased productivity, and better client service.
What is an E-Signature?
An electronic signature, or e-signature, is a type of digital signature that denotes agreement or approval of the contents of a document. E-signatures are just as legally binding as a 'wet' signature signed in ink, and allow for easier digital record keeping.
What are the Benefits of Digital Signatures?
The rapid growth of e-signing tools isn't surprising, given the array of benefits they provide. As the current pandemic propels firms to get up to speed on remote work solutions, the ability to obtain e-signatures becomes a vital element of an innovative and profitable law firm. By enabling the secure execution of legal documents from parties working across disparate locations, law firms can streamline services, quicken negotiations and more easily onboard new clients and matters.
Below are just a few of the benefits that electronic signatures afford today's legal service providers.
Cost-Effective
While you may not think that the high-level cost of a traditional approach of signing legal documents requires much investment, it's a different story when you consider the real costs involved in the process. Moving from a paper-based signing practice to a digitally-driven one eliminates the cost of paper, printing, delivery, and storage. When applied at scale, this can lead to significant cost savings. Furthermore, by digitally storing documents, you can make them easier to uncover through metadata and advanced search capabilities.
Enhances Security & Compliance
Security and compliance are key concerns for today's legal services providers, especially when it comes to contracts and legal documents. With increasingly complex regulations and requirements, such as GDPR and Know Your Client, firms face greater accountability in demonstrating security and compliance.
Fortunately, e-signing tools, like Sysero, make it easier to ensure compliance and data security through embedded practices like encryption and pseudonymisation. Your client data is stored, managed and protected in accordance with cybersecurity and compliance best practices, giving you one less thing to worry about.
Makes Version Control Easier
A key element of legal document management is the ability to provide a detailed, up-to-date record of signatories' intent. With traditional paper-based signatures, it's easy for human error to occur, which can greatly complicate legal matters. However, digital signing tools enable you to track, record and streamline the entire negotiation process, ensuring a clear audit trail. Once documents are e-signed, they can then be automatically filed as PDF's and stored within a Contracts folder in your firm's DMS. Assuming your firm uses a modern DMS, such as iManage 10, lawyers can easily access their contracts and legal documents from anywhere on any device.
Manage Multiple Signatories, From Anywhere
To keep business moving in the new world of remote work, it's imperative that legal documents be accessible and signable from anywhere. By moving a traditional-based execution process to the cloud, you can begin to streamline the contract management process and make it easier to access and execute contracts on the go.
Using a tool like Sysero E-Sign, you can easily obtain multiple electronic signatures on documents created directly from automated templates stored within the firm's DMS. Sysero leverages the formatting power of Microsoft Word to enable users to easily automate documents, which can then be routed directly to multiple signatories by providing their email address. Signatories receive the document as a PDF and simply click on colour-coded links within the document to type and sign their name - all of which can be done via a mobile device and across multiple locations.
Easier Archiving and Review
While e-signatures can significantly streamline the execution of legal documents, the process doesn't end there. Once documents are executed, they need to be stored, filed and easily accessible. Some e-signing tools enable you to automatically store executed documents in the firm's DMS for simple archiving and review. For example, Sysero automatically turns executed agreements into a signed PDF document which is emailed to all participating parties and automatically stored within the firm's DMS once all participants have signed.
As more legal providers and their clients embrace remote work, finding a way to transition to more digital ways of working will go a long way in terms of building business relationships and generating revenue. E-signatures offer a comprehensive and secure way to keep business moving forward, without the fuss of traditional pen and paper methods.