Four ways to elevate KM according to Sysero: From tactical to strategic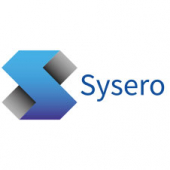 Knowledge is the most valuable asset a law firm possesses. So it's no surprise that knowledge management (KM) has the potential to become a key driver of success for the modern firm. Unfortunately, KM is often misunderstood and underutilised in law firms.
Traditionally, KM has centred around organising and managing matter-centric documents. However, as the legal landscape has evolved, so too has KM itself. Savvy firms are now looking to KM to deliver integrated and automated systems that enhance client service, drive firm growth and quickly adapt to the changing needs of the market.
Forward-facing firms have moved beyond traditional KM to uncover new ways to effectively link people, processes and know-how and completely transform the way lawyers work. However, elevating KM programmes from tactical information to strategic knowledge requires firms to embrace KM technologies that facilitate innovation, while keeping firms secure. Here, we outline several key ways that today's firms can use technology to bring their KM into the future.
Fast, Flexible Searching and Categorisation
Modern KM systems must be able to crawl large amounts of content and analyse it in a way that returns context. This means using automated workflows to make it easy for curators to index and categorise content by practice area, type of work, type of client, matter and other aspects of the firm.
On the other hand, lawyers must also be able to quickly surface the information they need in a user-friendly format. Modern KM technologies, like Sysero, make content discoverable through a powerful combination of browsing and searching that delivers an ecommerce-like experience to discovering in-house know-how.
Secure Integration
Rather than providing yet another system to house information, strategic KM systems give firms the ability to integrate information from their existing systems. This means firms can securely weave together information from key internal systems, such as CRM, DMS, time and billing, and email.
For example, Finnish firm Castren & Snellman integrated its knowledge library and document automation systems to create a comprehensive knowledge management system, aptly called Transformer. Transformer also seamlessly integrates with the firm's iManage instance, enabling the firm's lawyers to to easily access work product from anywhere, on any device.

Increased Mobility & Security
As the current pandemic has demonstrated, modern KM systems must allow lawyers to work in a remote or mobile environment with the same functionality as they expect in the office. This means not only enabling greater mobile accessibility, but also ensuring security and compliance through secure practices. Take for example, how cloud-based tools like Sysero E-Sign can work together with web-based knowledge bases to make it easy to obtain digital signatures on documents, which can then be automatically filed into the firm's DMS. Sysero systems come with enhanced data security and compliance best practices built-in, minimising risk for the firm.
Speedy Deployment
The need for powerful knowledge tools is crucial for today's firms - and time is of the essence. KM tools shouldn't take years to implement. Rather, they should be rolled out quickly to start fostering user adoption and realising results as soon as possible. A great example of this is Wedlake Bell's KM system. The firm teamed up with Sysero to develop a single knowledge base where it could collate in-house know-how and provide access to a firm-wide knowledge base via a single web application. Using Sysero's Microsoft Office integration, Wedlake Bell was able to speed up the initial import process and make it easier for lawyers to quickly access relevant knowledge and templates. Completion of the new system took only six weeks, and has been used by the firm for more than five years.
At Sysero, we've worked on many KM projects with some of the world's leading law firms. No matter where you are in your KM evolution, we can help you solve some of the toughest information management, sharing and collaboration challenges.