Five essential uses for automation in legal operations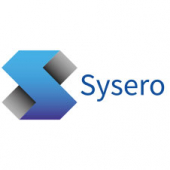 Today's law firms and corporate legal departments are challenged with doing more with less. Fortunately, today's technology tools offer legal providers and teams with the ability to drive more efficient, profitable, and scalable work, without sacrificing quality. In fact, according to the most recent Altman Weil Law Firms in Transition survey, more than 60% of firms say they have implemented technology tools to increase efficiency of legal service delivery.
Regardless if you're a large law firm or an in-house legal team, technology offers an array of benefits when it comes to service delivery. From improved processes and streamlined services to enhanced collaboration and compliance, legal automation is a great way to give your team an added boost and empower your staff and lawyers to do more with less. Here are five main ways that you can put automation to work for your team:
Digital Onboarding & Client Acceptance
Legal automation can be used in a number of ways to streamline client onboarding and speed up business acceptance. Many leading law firms, including Arntzen de Besche, Simonson Vogt Wiig, and Wikborg Rein, have turned to automation to digitise their client onboarding, streamline risk analysis and quicken new business acceptance.
Take for example, Wikborg Rein's new digital Know-Your-Client solution, which replaces various manual processes and technical solutions, which were not previously integrated with each other. The new solution, developed in partnership with PSA Consulting using Sysero technology, uses a built-in matrix to automatically assess a new client or case against Money Laundering Act requirements and quickly authenticates client identities using their unique Bank Identifier Code. The new client intake solution not only makes it easier for the firm to reduce its acceptance time, but also improves quality and ensures compliance with regulations.
Contract Management
The number of contracts a legal team or law firm must help process are endless and include those with vendors, clients, partners, and any other business entity. Contract management is another area where legal automation can help simplify the process and deliver a wide-range of improvements.
Workflow automation can be used to automate the entire contract lifecycle - from drafting all the way through to execution and archiving. Contract management is often a highly time-consuming task, however, automating the process can deliver an array of benefits in terms of building business relationships and generating revenue. For example, with Sysero, legal teams can streamline the contract management lifecycle with managed templates and faster and more secure e-signatures, while at the same time mitigating compliance risk with approval and review workflows. To see how it works, check out our legal contracts demo.
Document Automation
Automating the creation, drafting and approval of documents in a corporate environment can accomplish a range of efficiencies and advantages. A Legal Trends Report suggests that lawyers can spend up to 50% of their time on administrative tasks, such as drafting and reviewing documents. Using automation and workflow tools to simplify the drafting of legal documents can lead to faster results and higher quality work.
Take for example, how leading Finnish law firm Castren & Snellman cut the time its lawyers spend drafting documents in half with its forward-thinking Transformer solution. The firm has automated a number of high-profile documents, including its Share Purchase Agreement, Legal Due Diligence Report template, and Corporate Meeting Minutes to name a few.
Self-Service Portals
Another area that can greatly improve from the use of automation is service delivery. Today's clients want greater transparency, immediacy and value from their legal providers, and self-service portals might just be the answer.
These customised, secure online portals use document workflow automation to enable clients to access and generate firm-managed legal documents on-demand. For example, a client might use its firm's self-service portal to access the template for commonly used documents, such as an NDA, which they could then complete by simply filling out an online questionnaire. Self-service access to a wide range of firm-managed documents streamlines document creation for both law firms and their clients and creates the opportunity to build stronger client-firm relationships.
Compliance & Security
An often overlooked benefit of legal automation is its ability to strengthen compliance and help mitigate risk. There's a number of ways to use automation to effectively enforce data protection policies and ensure compliance with regulations such as GDPR as well as KYC and AML directives.
Using automation, firms and legal teams can embed compliance and data protection best practices into their workflows and processes, effectively standardising compliance and data security across the firm. Some automation technology, such as Sysero, also enables legal teams to immediately encrypt data as it's entered into a contact form, further safeguarding the data and mitigating risk in case of a data breach.
When it comes down to it, automation can be employed in numerous ways to help law firms and legal departments achieve higher quality, more secure and quicker ways of working. To learn more about how automation can benefit your legal team, get in touch with us to schedule a demo or see how firms are putting solutions like Sysero to achieve better results.