The court's digital journey to the cloud, according to Advanced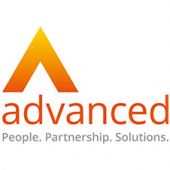 Taking advantage of the freedom the cloud affords is fast becoming the first choice for positive digital disruption, and many British legal firms have dared to reimagine their business and .realise the benefits the cloud can bring.
One major advantage is that it can significantly reduce the amount of paperwork whether in chambers, in the courtroom or when working from home, keeping legal archives organised, easily accessible and secure. And while the threats of cyber security and the challenges of data privacy are universal, it's now recognised that transitioning to a cloud environment means you're best placed to mitigate the associated risks. With access controls and audit trails of who has viewed and amended documents easily put in place, the cloud can also help make systems far more accurate and accountable as GDPR compliance descends. Finally, fast searching capabilities negates the need to spend hours searching through filing cabinets, freeing up time for more productive tasks.
Such thinking mirrors the Ministry of Justice's recent "Transforming our Justice System" consultation paper, which sees a drive to paperless courts and the digitisation of the legal sector. Among the proposed changes are the introduction of virtual hearings and publication of court documents online, in a move aimed to simplify and modernise case management.
Barristers form a major part of this digitalisation and, as such, are increasingly seeking ways in which they can benefit with 1,000 already changing the way they work by using Advanced's MLC and mobile toolkit. This collaborative integration affords them access to all of the relevant case management files they need, on their device, without relying on papers or even entering chambers. As well as empowering barristers' capability to work remotely and on the go, it will also grant much more control over the data they're using thanks to the audit trail inherent with the cloud, meaning GDPR compliance is also achieved.
The same can be said for the submission of the many legal forms required as part of cases – Laserform HUB, for example, allows law firms to digitally submit data to multiple government gateways. Judges and magistrates in the criminal courts are starting to operate online too, enabling the defence, prosecution and courts to work more flexibly and conduct proceedings more efficiently.
But if legal firms are to succeed in going paperless, getting the right cloud technology is important. St John's Buildings (SJB) – long recognised for its innovative approach to the delivery of advocacy services – has taken the lead in embracing cloud technology to transform the legal system. It partnered with us to introduce a cloud-based document sharing and collaboration tool that enables the secure production, sharing and storage of legal documents.
The solution integrates directly into chambers management software, which provides diary, fees, case management and automatic time recording, enabling SJB to deliver access to legal documents 24 hours a day from any location. Its barristers and clients can access case documents securely and work on them collaboratively, even without an internet connection. The move is set to help SJB become the first paperless chamber in the UK and save the firm up to £350,000 per year whilst dramatically reducing its environmental footprint.
The decision for SJB to introduce electronic document management came as it sought to modernise the way it works in line with the digital revolution taking place across the legal sector. The introduction of 'less-paper' working gives SJB's barristers, who are traditionally mobile workers, the ability to service clients in a secure and flexible environment as well as enhance the speed and reliability of that service.
Like St John's Buildings, most legal firms realise that they can no longer continue using an outdated infrastructure. According to our 2017/2018 Advanced Trends Report, legal firms are among the 67% of British businesses that have already made a move to the cloud as part of efforts to operate in a paperless environment and focus on driving their core business, while improving end-user experience, and reducing operational risk. The journey to the cloud, however, isn't necessarily a straightforward one, which is why some legal firms are still holding back.
How will a move to the cloud impact the way the firm's team operate, for example – which involves a network of people from clerks, solicitors, barristers – as well as potentially transform the way clients want to engage? Given so much data will be held on a firm's behalf, questions need to be considered as to whether the cloud provider is going to be a long-term value adding partner and can it demonstrate that it's in for the long haul? What will be the implications for the company's data strategy? All of these questions and more must be answered.
Interestingly, a common concern among later adopters is understanding what the cloud actually is (and isn't) and how firms can benefit from a cloud environment. There's a danger of creating confusion among businesses who rely on 'expertise' from cloud providers to guide and advise them.
Another challenge is deciding which type of cloud to use. How does a firm know whether a public or private cloud is right for them? What's the difference?
The public cloud describes cloud computing in the mainstream sense, where resources are dynamically provisioned on a self-service basis over the internet from off-site third-party providers such as Microsoft and Amazon Web Services (AWS). These are subscription based online services with limited configuration and limited application interoperability. The private cloud has been developed based on the cloud principles of virtualisation and automation but kept in-house to capitalise on data security, corporate governance and reliability concerns. These can either be hosted by the customer, the cloud provider or another managed services provider. Unlike the public cloud, private clouds offer dedicated services that can be uniquely configured and provide full application interoperability.
As with all technology solutions, one size doesn't fit all, which is why many firms are adopting a hybrid cloud approach. This is especially effective with the support of a managed services provider that can act as a single point of contact for all things cloud. It enables them to enjoy the best aspects of both public and private cloud environments, ensuring flexibility and innovations, while also providing strict data security and managing legacy systems that handle business-critical and high volume operations, such as with major Government departments.
When considering a hybrid Cloud approach though, firms must consider how they will manage the different cloud services and make sure they all integrate effectively. Otherwise, they may not be taking full advantage of the benefits.
The call for financially stable and local providers will become even more pertinent as Britain leaves the European Union. Firms will trust the providers that offer certainty in an uncertain market and those with a vested interest in the UK and the cloud. And that's why we have recently seen some of the major cloud players take up residence in the UK, with the likes of Google, Microsoft and IBM all opening infrastructure regions in London.
Legal firms are far more likely to trust those showing the ability to deliver continuous business improvement and take accountability for ensuring the transition to the cloud works securely, in accordance with data protection regulations and without interruption.
Increasingly, finding partners with the right level of accreditation awarded by the public cloud providers is vital. This demonstrates they have the quantity of certified people within their organisation who can deliver with the right skills, experience and knowledge. After all, every business operates differently and has different needs – and this is also why firms should favour software developers with track records in both managing various cloud environments and delivering sector specific cloud-based solutions and services.
For any legal business, the bottom line is the cloud can make a positive difference to the way it works and collaborates. The time is right for the legal sector to embrace cloud technology and take advantage of the benefits it has to offer and it's those firms that face this change head on, and with the right managed services partner, that will be best placed to succeed.