Sysero: Three workflows law firms need to be automating now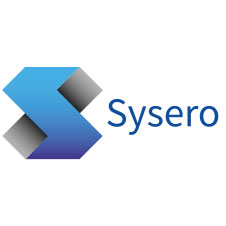 Law firms and legal departments face mounting pressure to be more responsive and efficient, while still delivering high-quality work. One technology that's helping firms meet this challenge is legal workflow automation. Workflow automation is transforming the way law firms do business by accelerating processes, reducing risk, and allowing lawyers to reclaim their valuable time.
There are many use cases for workflow automation within law firms. Here, we look at three core areas ripe for innovation within today's firms and how to use workflow automation to drive greater productivity, client value and service differentiation.
Internal Know-How
According to a recent report, lawyers spend about 48 percent of their time on administrative tasks, such as reviewing and drafting documents. By automating document assembly and template management, firms can significantly reduce the amount time lawyers spend on these non value-added tasks.
Take for example, how leading Swedish firm Vinge transformed the way the firm's lawyers work by implementing a customised automated document workflow designed to ease the lawyers' workloads. Vinge's document automation system, called Vinge Dox, allows lawyers to quickly and easily create new documents directly from the knowledge library. To create a document, lawyers simply select the type of document they want and fill out a guided online questionnaire. By streamlining the document generation and assembly process, Vinge was able to shift lawyers' focus from drafting documents to client development and service.
Custom workflows can help increase internal speed and accuracy by automatically prompting responsible parties to complete certain tasks within defined timeframes. For example, in the context of document automation, a firm may choose to send subject matter experts a notification to review the quality of clauses or documents at specific internals to ensure automated templates stay relevant.
Risk-Based New Client Intake
Compliance is a complex and ever-evolving challenge for today's firms. At the same time, firms need to be able to quickly accept new business and onboard clients. Fortunately, workflow automation enables firms to accelerate the acceptance of new clients, while quickly identifying potential risks.
We recently partnered with one of Sweden's top law firms to design and implement a customised business inception process to streamline the firm's client intake and clearance processes, while subsequently reducing the associated risk. The new intake process includes a client scoring system, which formalises the evaluation of new business opportunities based on a predefined set of rules determined by the firm's priorities. Take for example, professional risk, terms alignment, and Know Your Client (KYC) and Anti-Money Laundering (AML) regulations. A risk profile is created for each new client, enabling the firm to escalate high-risk clients for further review.
Compliance with AML, KYC and sanctions requirements continues to be a key focus for modern law firms. By employing automation to create a structured risk-based business inception framework, forward-looking firms can not only make it quicker to bring on new clients, but also proactively identify potential compliance risks with greater speed and accuracy.
Client Transactions
Another area ripe for disruption is the client delivery process. We're seeing more and more firms turn to self-service client portals to drive efficiency and profitability, while creating service differentiation. Though self-service itself isn't a new concept, the approach has only recently started to take hold in the legal sector. And it's innovative firms in the Nordics that are leading the way.
Many leading Nordic firms have already started experimenting with client automation portals, with positive feedback from their clients. These client-facing portals use document workflow automation to enable clients to automatically generate firm-managed work product on a self-service basis. For example, a client could use the portal to access the template for a frequently-used document, such as NDA, and generate the final work product themselves by simply completing an online questionnaire. The NDA template would be fully managed by the law firm to ensure that the client is using the most up-to-date template at all times.
By giving clients immediate access to the documents they need, when they need them, firms are able to provide their clients with greater value, while also offering a broader range of services. At the same time, firms are able to increase their profitability for fixed-fee transactions and give lawyers back more of their time.
As competitive and client pressures continue to reshape the legal landscape, law firms must look for new ways to increase profitability, while improving client relationships and creating service differentiation. Join us for our upcoming webinar, From Library to Contract: Automating the Knowledge Lifecycle, to learn how firms are bringing these three areas of workflow together to automate the entire knowledge lifecycle - from know-how to executed contract.