The SRA's review of the residential conveyancing market - our opinion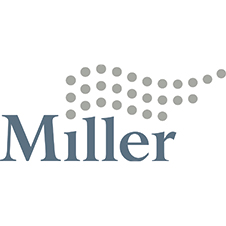 At the beginning of April 2019, the Solicitors Regulation Authority (SRA) published its 72 page thematic report into the residential conveyancing market, which our team of experts have reviewed.
Here at Miller, we have particular interest in the risk management and best practice points included in the report by the SRA, and as a result, we will publish a series of insight articles updating you on the various sections of the report with our opinion from an insurance perspective. Ultimately, we believe it is positive for conveyancers in regards to highlighting improvement the market, and in turn, the way insurers view firms.
A detailed review of the conveyancing market
The report, based on a review conducted in 2018, comprises of a sample of 40 law firms (who offer residential conveyancing services) in addition to a detailed review of 80 case files.
The review itself is split into four sections: quality, competency, costs, and innovation. Worryingly, Anna Bradley, chairwoman of the SRA said: "it is disappointing to see examples of poor practice in conveyancing, which is so important to so many people". Indeed, following the review, six of the firms reviewed are now facing an SRA internal disciplinary process.
From an insurance perspective, residential conveyancing has long been an area of concern for insurers, with the vast majority of insurers imposing income caps on residential conveyancing before they will consider terms. At first glance, the headlines from the SRA and the statistics themselves will give very little comfort to insurers and inevitably will pour further fuel on the fire when it comes to renew.
Whilst the review was over a small sample of firms and files, it was representative of a cross-section of firms. If the results are representative of the profession as a whole, then law firms, insurers, and the SRA should all be worried. If the review of practices was reflective of the profession, then this could mean in excess of:
1,500 firms (15%) could be facing an SRA disciplinary process
230,000 (27%) of conveyances requiring a requisition
155,000 (68%) of requisitions being due to an error on the part of the firm
98,000 (23%) of leasehold conveyances where the difference between a leasehold and freehold was not explained.
The thematic review takes some comfort from the small number of complaints, being 0.48% of the total number of conveyances undertaken. Whilst the percentage is indeed small, if applied to the total number of property transactions in 2018 (855,879), then this equates to 4,125 complaints per year. It is true to say that not all complaints will result in a professional indemnity claim, the review sample did find that 20% were as a result of failure to advise the client, which is clearly going to be a concern to insurers, as this suggests the matter could be claimed against.