LegalRM Limited delivers NetDocuments integration to help firms adopt a full information governance strategy within one platform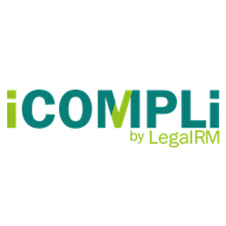 LegalRM Limited, experts in records management and information governance solutions to law firms, has further strengthened their technology and commercial partnership with NetDocuments, the leading secure, cloud-based content services platform for law firms, corporate legal teams and compliance departments. This stronger partnership with NetDocuments will help customers adopt an end to end information governance strategy, directly within the NetDocuments platform; as part of their drive towards General Data Protection Regulation (GDPR) compliance and business transformation.
NetDocuments is a single, scalable cloud-based platform, for creating, accessing, securing, managing, and collaborating on documents, emails, and real-time conversations; that is used by more than 2,500 customers globally.
LegalRM assists law firms to implement and leverage the most advanced records management solution. Available either as a cloud or on-premises solution, iCompli now seamlessly integrates with NetDocuments to provide a single point of control, for both physical and electronic records—all through the latest and familiar NetDocuments tab workspace view, introduced in version 18.3.
Commenting on the partnership, Chris Giles, Managing Director of LegalRM explained, "Having delivered leading records management solutions for law firms, including 4 of the top 10 global firms, for many years; we see the integration of our flagship records management system, iCompli, directly inside the NetDocuments platform, as a natural progression in delivering an integrated information governance solution, to our growing duel client base."
As law firms get to grips with GDPR compliance, there is a clear need for them to understand where client data is being held, including the implementation of a joined-up approach to retention and disposition policies, across physical and electronic content.
Giles continued: "Whilst complying with GDPR is a significant focus for law firms today, so is information security. Together they have brought to the forefront ISO standards, such as 27001, and clear desk policies. iCompli and NetDocuments, along with our services, will help support those professional firms that take these issues seriously."
Leonard Johnson, Senior Vice President of Products & Partners, NetDocuments said, "The integration between LegalRM and NetDocuments allows customers to manage their paper records inside the familiar NetDocuments tab view, without the need to navigate to a separate user interface. LegalRM captures the vision of a cloud-based platform, where NetDocuments becomes the center of gravity for a lawyer's content."
Compliance professionals are now able to manage retention policy and workflow for all NetDocuments content within iCompli, creating a joined-up approach to clients' information governance requirements.
The NetDocuments content services platform, extended to reputable technology partner solutions, provides customers with safe, ready, and proven solutions that improve security, increase productivity and help firms provide better service to their clients.