LegalRM expand with the recruitment of two new members of staff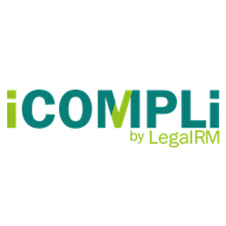 LegalRM Limited, experts in records management and information governance solutions to law firms are delighted to announce the expansion of their team, with the recruitment of Agnes Wills and Georgina Jacobs, to complement the existing team. "Both Agnes and Georgina have been bought on board to fill two new roles within our growing organisation", commented Managing Director, Chris Giles.
With a law degree and possessing several years' experience working in both law firms and various private companies, Agnes joins the LegalRM team as our Office Manager. Looking after HR and Finance on a day to day basis, Agnes will also have further responsibility for policy, non-technical project management and client relationship management. "Agnes' wealth of experience is a both a natural and exciting progression for LegalRM, following our recent client wins" delights Giles. Continuing "As the business grows it is essential we have the people, policies and systems in place to support our clients and new ventures – something which Agnes excels in".
In addition, Georgina joins LegalRM in the newly created role of Marketing Officer. Responsible for ensuring clients, prospects, press and partners are made aware of LegalRM's new developments and trends, Georgina will be looking to put in place regular press releases, social media updates as well as running user and focus groups. With a passionate and successful background in filmmaking, Georgina will be looking to further enhance how LegalRM deliver their marketing, especially around case studies.
Commenting on her new appointment Georgina explains "LegalRM is an amazing opportunity to be creative; they have so much positive and exciting developments which are crying out to be shared with the wider legal and tech communities". "Getting to grips with the basics of regular press releases, social media momentum and newsletters first, we will soon start to see some exciting film-based case studies and training content being released – I can't wait to get stuck in!".
Meet the new members of the team
Agnes is a Law Graduate, with interests in employment law. She has vast experience in office-based roles supporting growing businesses like LegalRM. When not thinking about Law, Agnes is a mum of two young children who keep her extremely busy. In her spare time, Agnes likes to work out regularly, and has a particular interest in martial arts.
Georgina is a Film Studies Graduate and with an extreme passion for all things artistic. Her hobbies include going to the cinema, writing film reviews, photography and going to music gigs. When not watching films, Georgina spends her time writing, producing and editing films! Outside of her passion for arts and film, Georgina can be found at the gym.