Keith Dacey, one of LegalRM's original founders retires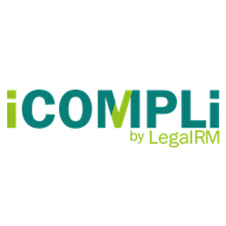 It is with pride but also a heavy heart that LegalRM announce the retirement of Keith Dacey. As one of the original founders of LegalRM, Keith has been an integral part of the company's development and expansion over the past 12 years and will be missed by clients and colleagues alike.
Keith, and wife Catherine, will be spending their time travelling, canoeing, gardening, walking, and of course Keith's favourite passion, fishing!
Commenting on his retirement Keith said: "this has been something I've always wanted to do and we've been planning this over the past 18 months to ensure a smooth transition and expanding the team, whilst also developping the next generation of records management solutions. Its great to see the talent and systems we now have available. From a personal perspective, I can't wait to let what little hair I have left, down and spend more time doing the things I love with family and friends".
Keith continued: "If you'd like to stay in touch please contact Chris Giles who can pass on my personal details. After almost 35 years in records management, I'd like to say a big thank you to all those colleague, clients and partners I've worked with over the years.
Commenting on Keith's departure, Chris Giles said "I'm delighted for Keith and Catherine to be able to retire at such a young age and wish him all the best in his adventures. It sounds like they have a busy schedule of travelling ahead across a number of continents. I'm sure Keith will be popping back in to see us all for lunch from time to time, where he will always be welcome. Thank you Keith and Catherine for everything you have done at LegalRM and the continued support you provide."