Five social media discovery tips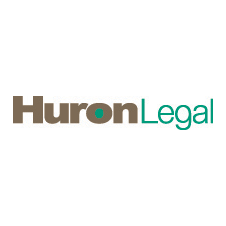 By the end of 2013, half of all companies will be asked to produce social media evidence in litigation or a regulatory matter, according to research firm Gartner. That means organisations must treat social media just like any other form of electronic evidence under the Federal Rules of Civil Procedure as well as a number of other agency regulations, depending on the industry. However, nearly half of business managers responding to an Iron Mountain survey did not realise that they are legally accountable to retain and produce this content during discovery or a regulatory audit.
Shahzad Bashir, executive vice president, Huron Legal provide the following five tip to help an organization incorporate social media content into their records retention program.
Establish a clear social media policy. Not only should your policy define the tools and systems that are or are not allowed for social media use, but the policy should provide comprehensive instruction on the proper use of company-related social media. The policy should also educate employees of their responsibilities to retain social media evidence under your records retention schedule and in the event of a legal hold.
Determine the lay of the land. Speak to departmental representatives across your organization to determine whether and how they use social media.
Assess social media content against the approved records retention schedule. Does the social media content qualify as business records in accordance with the records retention schedule? If so, the identified content should be retained in a defined repository (see below). If not, and if the content is not subject to a legal hold, the content is eligible for deletion.
Create a centralized repository for storing social media. When possible, make the repository searchable to improve your ability to find pertinent evidence rapidly in the event of litigation or a regulatory action.
Review your retention policy annually. Revise the schedule accordingly to make sure it continues to address any new types of content that is developed.
Following these steps to incorporate social media content into a records retention program will help organizations systematically and defensibly reduce the amount of data it stores, leading to better legal compliance and cost savings.