DMH Stallard makes significant investment with Aderant to build IT solution fit for the future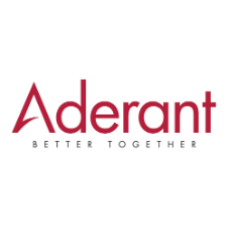 Aderant is pleased to announce that DMH Stallard has selected Aderant Expert and Handshake as its legal practice management and knowledge management solutions respectively. With five locations in the United Kingdom, the Gatwick headquartered firm sought a like-minded solutions partner that was committed to continually investing in its product offerings.
"Aderant demonstrated a strong understanding of our practice requirements and how these could be served from their extensive solutions portfolio," said Richard Pollins, DMH Stallard's Managing Partner. "DMH Stallard is making a significant investment in new systems to ensure that it not only provides excellent client service, but also continues to provide a working and IT environment that attracts the best talent to our offices in London, Brighton, Gatwick, Guildford and Horsham."
DMH Stallard has grown rapidly in recent years and has been looking to its IT estate to provide a significant contribution, improving efficiency and maximising the value provided to clients. The firm's strategy was to simplify and standardise the IT estate to help manage the large number of suppliers, components and its complex web of integrations. DMH Stallard recognised the need to replace key systems to ensure that the firm has the right capabilities to continue to deliver service excellence to its clients.
"The reason DMH Stallard continues to distinguish itself in the UK is due to the fact that they are always looking towards the future," said Eric-Jan Van Alten, Director of Sales at Aderant. "This is the beginning of what will surely be a long term and mutually beneficial partnership between us."