BA Insight makes search smarter with SmartHub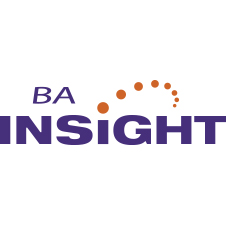 BA Insight, an innovator in the Cognitive Search market, introduced SmartHub, which leverages the latest cloud-based search and cognitive computing services from Microsoft, Google, and Elastic. A cloud-based application that can be used alone or in combination with other products in the BA Insight Software Portfolio, SmartHub gives customers the flexibility to choose the best available technology to fit their environment, preferences, and the job at hand. It supports:
- Azure Search, Elasticsearch (Elasticsearch on-premise and Elastic Cloud), and SharePoint search (SharePoint Online, SharePoint 2013, and SharePoint 2016)
- Cognitive image processing using Google Cloud Vision or Microsoft Azure Computer Vision to find objects, themes, and text from photos and illustrations in image files or embedded within documents
- Machine Learning-based personalization and recommendations using behavioral data with BA Insight's Smart Analytics
- Personalized, dynamic views of related data such as "new documents related to my projects", "people involved in today's meetings", or "research drafts relevant to my clients' portfolio"
- Simultaneous access to content from over 60 enterprise systems (such as Box, Jive, Veeva Vault, iManage, and Confluence) using BA Insight connectors - A complete set of search controls using metadata from BA Insight's AutoClassifier
"Cognitive search, and indeed, the entire new wave of cognitive applications, are the next leap forward in information access. These apps rest on a search backbone that integrates information, making it findable and usable. Companies such as BA Insight are now able to not only provide better search results, but also uncover patterns and solve problems that traditional search engines can't," said Sue Feldman, Co-Founder and Managing Director at the Cognitive Computing Consortium. "There's a cognitive technology race going on between the big software superpowers, which are developing platforms on which these applications are built. Smart smaller vendors go the next mile, layering highly integrated, well designed, purpose-built applications on top of multiple platforms so that enterprises can leave their information environments in place while adding in the AI, machine learning, and language understanding that gets them greater, faster insights."
"At Elastic, we love it when people build great, creative products on top of Elastic Cloud – the official hosted Elasticsearch made and maintained by the creators of Elasticsearch. SmartHub gives our Elastic Cloud customers a wonderful enterprise search in a packaged application - plus a new level of intelligence," said Shane Connelly, Principal Product Manager for Elastic. "With Elastic Cloud coming to the Google Cloud Platform (GCP), SmartHub's use of Google Cloud Machine Learning and Google Cloud Vision ties in nicely. BA Insight had already done a great job in creating a complete enterprise search solution around Elasticsearch, including connectors and SharePoint integration. They have been a natural choice for those combining Elasticsearch and SharePoint. Now they have a powerful application
that runs outside of SharePoint, is extensible, and is built on modern frameworks like React that we know developers love."
Key Features of SmartHub include:
- Internet-Like User Experience: a complete cloud-based UI provides many features including visual refiners, intelligent type-ahead, and configurable results presentation.
- Personalized and Relevant Information Delivery: unique Dynamic Query Modification taps into each user's context to provide personalized dashboards and highly relevant results.
- Support for Multiple Platforms: lets you use the best search engine and cognitive services for the job, or mix-and-match to handle a wide range of applications.
"SmartHub is a key step in our strategy of delivering intelligent search that is proactive, interactive, connected, and extensible," said Jeff Fried, BA Insight's CTO. "We are continuing our best-of-breed approach, which gives our customers flexibility - and also lets us innovate very quickly. Of course, we've given SmartHub a clean, modern, mobile-aware design and full extensibility. But I'm particularly proud that we could release a quality product within a few weeks of Google and Microsoft's updates to their vision services, and within days of Elastic Cloud's Beta availability on Google Cloud."