Kira Systems business case for AI-powered contract analysis software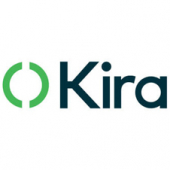 For attorneys, the "do more with less" drumbeat only grows louder. In 2018, Thomson Reuters surveyed more than 400 corporate counsel and senior administrators on their efforts to improve efficiency and increase productivity across their teams. Twenty-five percent of survey respondents decreased their spending on outside counsel over the past two years, and 20% increased the use of secondments — arrangements whereby attorneys are temporarily reassigned to a client's legal department — up from 7% in 2016. Interestingly, 43% planned to increase the use of contract attorneys (presumably to handle ever-increasing workloads) — while 29% (up from 21% in 2016) hired a legal operations manager.
And it isn't just corporate legal departments that are feeling the pinch. Efficiency is a top priority in private practice as well. A 2019 survey by the management consulting firm Altman Weil highlights that 96% of 362 responding law firms reported a focus on improved practice efficiency as a permanent industry trend.
This heavy emphasis on efficiency has motivated lawyers to turn to sophisticated artificial intelligence (AI) tools to reduce duplicative work and shave hours off the time they must devote to routine contract review and monitoring.
But how receptive is your executive team in adopting AI solutions? Articulating anticipated ROI is often challenging. However, making the business case is easily done by presenting quantifiable outcomes.