iManage elevates the partner experience with a comprehensive workflow system from Sysero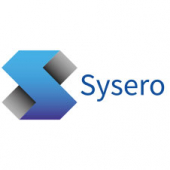 iManage is the leading provider of work product management solutions for law firms, corporate legal departments, and other professional services organisations. More than 3,500 organisations around the world rely on iManage to serve their clients more effectively by improving productivity and governance throughout the creation, sharing and security of work product.
A key part of iManage's growing success is its global network of technology and implementation partners. The iManage partner network plays an important role in delivering solutions to iManage's expanding customer base, including providing support services, managed service and data security.
The Challenge
For years, iManage's Professional Services team has partnered with leading companies in various industries to provide implementation support and customised iManage solutions. Over time, the team has defined processes and best practices, as well created a plethora of product information, sales tools, marketing programmes and other documents for successfully managing iManage implementations and customisations.
With an expanding partner network, iManage wanted to find a way to easily enable partners to replicate the success of its own Professional Services team. To achieve this, it needed to find a way to make it easy for partners to access the information relevant to their projects, whilst also streamlining the interaction between partners and iManage's internal teams.
The Solution
iManage began evaluating potential solutions and soon landed on Sysero. Sysero's workflow features and customisable solution offered the company the ability to solve a number of challenges within a single technology solution. After several training sessions, iManage mapped out how they would use Sysero to elevate the partner experience through three key portals: Partner Portal, Implementation Portal and Cloud Services Portal.
Partner Portal
With so much information at hand, iManage needed to find a way to effectively share its internal knowledge with its partner network. Previously, it had tried to distribute documents through websites and even .zip files. However, many partners felt overwhelmed by the information and not quite sure how to apply it in their day-to-day work.
To make it easier for partners to discover relevant information and guidance, iManage worked with Sysero to build a custom portal, where webinars, data sheets, marketing resources, and other educational tools are housed within a single knowledge-base system. Partners can search for specific information or browse the database for relevant information based on predefined topics, eliminating the need to dig through dozens of files to find what's needed.
Implementation Portal
iManage maintains a global network of implementation partners, who tailor and implement iManage solutions for customers around the globe. Seamless configuration and onboarding are a huge part of iManage's success, and the company wanted to find a way to empower partners to mirror its proven approach and methodology.
To this end, Sysero technology was used to build the iManage Implementation Portal, powered by Sysero's workflow automation technology. Designed from the ground up to meet the needs of partners, the Implementation Portal enables partners to quickly and easily access the information and documents required for their projects, including PowerPoint presentations, Excel files and Word documents. Partners simply log into the portal, provide information about their project via an online form, and customised documentation is generated which matches the individual project requirements for the partner to download.
The relevant documents are organised by implementation stage and pre-populated with customer and project details, where available. With a quick, simple solution for accessing and generating the required documents, partners can now quickly get to work on projects in accordance with the guidelines set by iManage and whilst ensuring all of the required information is provided at every step of the way.
Cloud Services Portal
As more organisations embrace a cloud-first digital strategy, an increasing number of iManage customers are making the move to iManage Cloud. To make it easier for partners to initiate these cloud projects, iManage used Sysero to implement a Cloud Services Portal.
The Cloud Services Portal provides a centralised platform for submitting and validating new iManage Cloud projects. Partners can initiate a new project by completing an online form with the project details, which is then directly routed to the iManage Cloud Services team.
Previously, project details were gathered piecemeal via email, phone conversations or meetings, resulting in inefficient onboarding and slow project starts. However, with the new system, the iManage Cloud Services Team can ensure that they gather all of the necessary information upfront by requiring fields to be completed before submission. Partners can start filling out a project form, save it, and come back to ensure all necessary information is provided, without having to start over each time.
The Benefits
Since launching its Sysero portals almost two years ago, iManage and its partners have experienced numerous benefits.
Partners can now quickly uncover relevant information, access critical implementation-related documentation and initiate new projects all from within a single, centralised location. Accessing project documents and materials has also been greatly simplified, as partners can access and download documents via their mobile devices.
From iManage's perspective, it's now easier than ever to ensure consistent onboarding for its customers around the world and extend its expertise to its ever-expanding partner network. By fostering improved knowledge sharing and streamlining once-cumbersome processes, iManage has enabled its partners to get to work quicker, whilst creating a more consistent experience for everyone involved.
Whilst iManage has enhanced the way it works with its partner network, the company is always evolving and growing and needs its solutions to grow with it. Fortunately, with Sysero, iManage can continue to build out new services or modify existing ones to continue to serve the needs of its partners and customers.