Video: Study shows metrics-based comp helps firms retain partners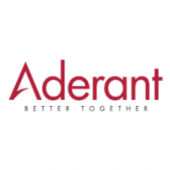 By using more objective than subjective methods when making compensation decisions, law firms can largely address partner dissatisfaction without simply distributing more cash, a recent Aderant report reveals. Concluding a six month research project, the legal software company released a new white paper today titled "Your Partner Compensation System Can Be Better: Here's How," which examines the most common remuneration challenges faced by law firms.
The white paper released reports on Aderant's research, which revealed dramatically different approaches to partner compensation in North America versus Europe. Confirming findings in prior industry studies, Aderant determined that a growing number of equity partners are not satisfied with their firm's compensation system and would like to see changes made. Interestingly, this partner dissatisfaction seems to be true even if the types of partner compensation systems in question are vastly different.