Is your business ready for the World Cup?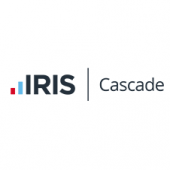 The World Cup 2018 kicked off on the 14th June, and with over 50 matches due to be played over the next month, many are taking place either during standard working hours.
A survey conducted by Love Energy Savings at the start of Euro 2016 suggested that one in five people would be willing to take a sick day to watch a sporting event, and with all eyes on England during the World Cup, you should have a robust plan in place in order to minimize any disruption to your business.
The main areas to pay specific attention to include:
Annual Leave Requests
Legally, employees have no rights to time off for sporting events (ACAS), so it is important they know to make requests for annual leave in the normal way, with all standard terms still applying. If you find you have a sudden influx of leave requests during the football period, consider operating on a 'first come, first served' basis.
Where annual leave cannot be granted, consider whether you could allow some flexibility around working hours instead, e.g. allowing people to finish earlier or later, or make up time taken to watch a match at a later date.
Sickness Absence
Refresh yourself and your employees on the terms and conditions of your company sickness policy – if they know you are actively monitoring sickness absences, you'll be far less likely to see a sudden increase during the football season.
Control short-term absences by addressing the situation – if you feel the sickness absence is not genuine, look at historic absence patterns, conduct thorough Return to Work interviews, and consider starting an investigation procedure in the normal manner.
Social Media and Internet Usage
Anticipate an increase in the use of social networking and sporting sites during the World Cup. With staff potentially watching lengthy coverage via computers or personal devices, it would be advisable to refresh your business on the terms and conditions of your internet usage policy. A web policy should clearly lay out what acceptable usage looks like.
Alcohol and Drugs Policy
With many people actively enjoying a drink whilst watching a game, or decamping to the pub to watch matches live, it is important to enforce your business's alcohol policy. Make it clear to employees that anyone caught drinking on the premises or found to be under the influence could be subject to disciplinary procedures.
Top Tips For Your Business
If you have a plasma screen, consider allowing employees to watch popular games in the office as they work
Nominate line managers to monitor games and distribute internal updates, or make group announcements using HR software
Think about implementing a flexitime policy on key match days, giving employees the option to make up time taken at a later date
Are you concerned about effectively managing employee absence? If so, we can help! Call us directly on 0113 230 8600, or visit our website to speak to a member of the team and discover what our HR and payroll software could do for you.