What is mindfulness and could it really help your law firm?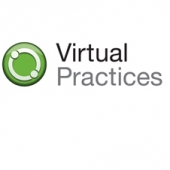 Employers have a duty of care to their employees, and many are exploring different ways to try to ensure that work is not an unbearable source of debilitating anxiety, stress and depression. Some employers have been encourage mindfulness in the workplace for some years now, including many law firms in the USA and UK. But, what is mindfulness and can it really make staff working in UK law firms happier and healthier?
According to NHS statistics, almost a third of fit notes (formerly "sick notes") now issued by GPs in England are for psychiatric problems. There was a 14 per cent rise in anxiety and stress-related fit notes between 2015-16 and 2016-17.
Research by mental health charity Mind found that men are more likely to experience work-related mental health problems. They're also less prepared to ask for help and less likely to take time off because of mental health issues. And while employers have a duty of care to employees, staff absence also affects bottom line. More than 11m working days are lost in the UK every year because of anxiety, depression or work-related stress.
Mind over matter
Some believe mindfulness could offer a part solution. According to the Oxford Mindfulness Centre, mindfulness means being "aware of your own experience, moment to moment, without judgement", which can "help you to manage and prevent feelings of depression, stress, anxiety or discontent."
On the NHS website, the centre's former director, Professor Mark Williams, says it's "easy to stop noticing the world around us" and "to lose touch with the way our bodies are feeling" and "to end up living 'in our heads' – caught up in our thoughts, without stopping to notice how those thoughts are driving our emotions and behaviour."
Reconnecting with our bodies and "the sensations they experience" is key to mindfulness, he says. "It's about allowing ourselves to see the present moment clearly," Williams adds. "When we do that, it can positively change the way we see ourselves and our lives."
Workplace benefits
Mindfulness is nothing new in the corporate world. In 2012, writing for The Guardian, business psychologist Gill Crossland-Thackray listed Google, the NHS and Transport for London as organisations already using mindfulness (others are reported to include Goldman Sachs, Barclays and JP Morgan). Advocates believe that mindfulness can better focus our minds, thereby boosting our concentration and productivity.
According to Crossland-Thackray, mindfulness can also improve our ability to manage conflict and communicate more effectively, by enabling us to consider alternative perspectives, control our emotions and "choose a more appropriate response", as well as "navigate difficult, trying and stressful situations with more ease, comfort and grace". It can even allow our brains to repair themselves.
Stressful profession
Some US law firms have been using mindfulness for many years. Jon Krop is a Harvard-educated lawyer and mindfulness expert who has "taught mindfulness at the world's top law firms". His workshops offer "rapid results", leading to "better, happier lawyers," he says.
According to Krop's website, practicing law is stressful. "Arguing for a living is not relaxing. Every day, we immerse ourselves in conflict and competition. We work long hours and we're on call 24/7. Our clients expect outstanding results, with almost no margin for error". Lawyers are "3.6 times more likely to suffer from depression as non-lawyers", he says, and twice as likely to abuse drugs or alcohol, with stress, anxiety and burnout "enormous problems in the profession".
Matter of time
Magic Circle member Clifford Chance is one law firm in the UK that has been open to mindfulness. Last year it introduced quarterly mindfulness sessions, delivered by Gelong ​Thubten, a Buddhist monk who has also given monthly mindfulness classes at Google's Dublin HQ.
Speaking last year to the City Mental Health Alliance website, Clifford Chance diversity and inclusion manager, Sarah Twite, said: "We'd looked at introducing mindfulness before, but found that people struggled to put aside even ten minutes to sit and be mindful. We [considered] how we could introduce mindfulness in a way that made more sense for people and, together with Gelong Thubten, we came up with the idea of 'moments of mindfulness'. Being mindful for just very short periods of time – a minute while you're washing your hands, for example."
Lack of time is just one problem. Another was highlighted by Telegraph writer, Emma Barnett, in her scornful 2015 piece on mindfulness, when she wrote: "Twenty minutes of inhaling in a boardroom is pointless if a lawyer is going back out on the floor to complete a 16-hour day, endlessly interrupted by emails."