Totum discusses its experience working with Clean Break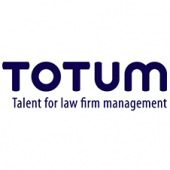 I was recently invited by our colleagues at Inclusive Employers to take part in a CV workshop at a charity called Clean Break. Set up in 1979 by two women prisoners, Clean Break provides opportunities for women who have experienced, or are at risk of being in, the criminal justice system. It helps them participate in the arts and has developed courses to help with practical skills.
I was there to help give advice on what you should and shouldn't put on a CV, how to structure and compile this important document, how to bring out your best, tackle gaps in employment, and make your experience relevant – whether it comes from work or personal/voluntary ventures. I didn't have any preconceived ideas of what to expect but I found the session incredibly inspiring, and I probably learnt more from the women involved than they did from me.
Untapped talent
What struck me was the participants' willingness to learn, to take part. They were all from completely different backgrounds and had a wide variety of life experiences. But they had thought hard about what they want to do and achieve. They just needed help on the practical side of applying for jobs, including how to articulate strengths at a time of typically low self-esteem.
One lady I was working with had previously been in the same role for over 20 years. She didn't realise what a strength it was to have been dedicated to a particular organisation for such a significant amount of time. I worked with another lady who was doing the most amazing voluntary work. But, again, she couldn't see why a potential employer would find that of interest. The fact that she was dedicated to such a cause utilising many relevant work-related skills in what could be a rather challenging environment, speaks for itself.
Changing mind-sets
We live in a society that is quick to judge, particularly when it comes to finding a job. We are selected initially, or otherwise, on the contents of a piece of paper. We are questioned as to why there are gaps on our CVs. This is changing slowly and there are positive steps that are being made with regard to apprenticeships, practical work-related courses and qualifications. Companies are also increasingly following new processes like undertaking blind applications.
I think employers could go further to give opportunities to those who have been through the criminal justice system or have fallen on some really hard times. My experience showed me just how dedicated and focused these women are. They want to make a difference. They just need that additional step up that employers can give.
The government may also be in a position to help here. A recent article in The Times, mentioned that Ministers are considering proposals that would see businesses who take on ex-offenders given financial incentives, including reduced national insurance contributions. The Ministry of Justice has said that it is also considering whether more can be done to persuade public and private sector companies to remove the disclosure box on application forms, which people have to tick if they have a criminal conviction.
I took much away from the workshop session with Clean Break and I'm hoping to do another one again soon. For me, the most important lesson was to not judge or label people by their past. By doing so, we only make it more difficult for people to change their future – to one that is brighter, and that brings benefits to both individuals and wider society.