Temporary work: making it a positive life experience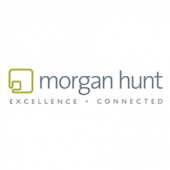 Temporary work can be more lucrative than you think and can help you get to where you want to be
Viewed as part of the strategic journey in your overall career plan you might be able to gain valuable experience within companies that you want to work for, or doing a professional role that you want to develop. Not only this but as a stop gap temporary work can help you fill in those empty months before embarking on something else.
Temporary working can also be a lifeline in bridging employment gaps; many people who have taken this route out of necessity look back and recognise it as a positive life experience in doing a job that they had never originally set out to do.
Recent labour stats show a marked increase in employment yet overall productivity remains about 2% below its level prior to the economic downturn in 2008 which has befuddled the politicians. Yet the answer lies among the contingent workforce where more jobs have been created but many of which are part time or temporary. This aside, temporary working can bring candidates more flexibility to their circumstances and can be viewed as a solid employment option.
The important thing to get right is that if you decide to take on a temporary job, mid-career job or work to fill in between jobs then make sure that it suits your requirements as much as your employer's.
Having a flexible workforce that an employer can flex up or flex down according to their peaks and troughs in demand can be a strategic advantage for them…so make sure the deal you strike is not one sided and works as a strategic advantage for you too, and that the contract works as flexibly as you want it to.
Of course, in order to be considered for temporary work, you actually have to be available in the first place. So, how do you go about making yourself available for temporary work? Following a few simple tips could lead to the desired result:
Planning
Planning is important as there are peaks and troughs in any kind of job role or job market. Check with your recruitment agency when jobs become available for your profession or skill. Doing your research in this way will mean that you can plan your time around the peaks rather than just being around in the troughs and it will help you get work when it comes up.
Hours
Decide what hours you want to work. Remember that this can also help you secure better pay or indeed give you time to look for a permanent role if you want one. Sometimes employers use temporary workers to fill in for hours that permanent staff cannot do. So if you're willing to work outside 9-5 and weekends then this may be an advantage depending on what your skill is. Shifts are more routinely available than you think. For example in Finance at month end or the annual year end; in fundraising for weekend and out of hours' events and in education where holiday school has now become the norm.
Recruitment agency
There are many recruitment agencies like Morgan Hunt that specialise in contract and temporary work. Be sure to make contact with the right agency and let them know your complete range of skills and what hours you can work. Often employers are more relaxed about meeting exact criteria with temporary workers because they know they are not committing for the long term. Employers can afford to try before they buy so if you are not fully qualified to the spec but can do the job let the agency know this as the employer may be willing to give you a go.
CV
As with all job search make sure that your CV is up to date and reflects the kind of work you are looking for. Ask your agency for advice on how to craft it to appeal to temporary working. As a rule, any time you make changes to or update your CV, be sure to send the most recent one to the recruitment agency. The CV is going to be of little value if the agency has an outdated one.
Contract
Make sure you read the contract thoroughly and seek advice among your friends and colleagues if you have doubts. Don't take any nonsense with zero hours contracts that have exclusivity clauses in the small print. Be bold enough to ask for change if it doesn't suit you. If an employer says the contract is standard and that they can't change it be mindful that they can. You may need the job, but remember the employer needs to recruit and for small changes they may be willing to be more flexible. Always read the small print before accepting any position you're offered. Remember you have skill employers want, so don't sell yourself short.
Employers
Try to target employers that you would prefer to work for because this will enhance your CV. Many employers are now using part-time and temporary employees as the backbone of their workforce. A contingent workforce exists in most companies today.
At Morgan Hunt our highly specialist teams can help you find temporary or contract employment. We work closely with both clients and candidates to offer a consultative approach in order to expertly match candidates across a broad range of disciplines with their ideal job. To find out more visit Morgan Hunt today.
Morgan Hunt are an LSN networkpartner, find out more about what they do by visiting their networkpartner page.