Law and disorder? How the legal profession is adapting to the millennial generation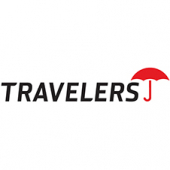 Law and disorder? Not necessarily.
It's the era of the millennial. By 2020, millennials — those born between 1980 and 2000 — will make up more than one-third of the global workforce. As law firms compete for that talent, it's critical for them to understand how to attract, motivate and retain this generation of workers. Myths and generalisations are in abundance when it comes to the millennial generation. In the popular consciousness,
millennials could be more likely to give up on a task or quit a job, and avoid hard work. They are believed to lack trust and be unmotivated by income.
In reality, a McKinsey Global Institute analysis found that millennials, on average, perceive job transitions not as quitting but as a means of continuing development. This generation does work hard, but they like having the freedom to work from anywhere at any time — and using their knowledge of and experience with digital technology to make that happen. While they may lack trust in institutions, they
do trust the views of friends. Finally, they do care about income, but other factors tend to be just as important.
In search of the ideal workplace
So what qualities do millennial lawyers seek in a firm? According to The Legal 500's article Hiring Millennials — Why Law Firms Cannot Ignore this Generation, salary is one piece of the puzzle — though perhaps not the most important piece: "work/life balance, culture, appraisal systems, progression, the firm's reputation, the firm's impact on society (charity work, pro bono clients, ethics,
diversity, career development, etc.) are all big topics of discussion when considering the best fit for them in terms of the type of firm they want to carve out their career with. Salary remains important; however they have other interests and concerns which also need to be met. They want to know that their work matters and, most importantly, that their employers trust them."
This assessment rings true in a 2017 TargetJobs survey of millennials working in law firms. The survey asked 600 trainee solicitors working at 40 UK law firms to rate their firm's culture, training and mentoring, hours, offices, trainee retention and other factors. Obsorne Clarke, the firm that scored the highest for overall employee satisfaction, fared well in the salary category but scored higher in such categories as culture, and formal and informal training and mentoring. Survey respondents praised the firm's strong sense of teamwork, friendly culture, and quality of work, which trainees said improved in line with their abilities.
That culture helps set the stage for the relationships that make trainees feel valued and encouraged to make contributions to the firm at large. Anecdotally, survey respondents from Osborne Clarke consistently said employees at all levels of the firm were "approachable" and "willing to provide feedback" with constructive comments "intended to help me thrive at the firm."
Trainees credited the firm's open-plan setup for dissolving the perception of hierarchy and encouraging trainees to share their input. One trainee commented: "If we have any ideas (in any sphere of the firm), we can put these forward." Firms that have mentorship woven into their culture and office structure can build the kind of environment that attracts and retains young talent. Millennials themselves are helping to create such environments by breaking down barriers between partners and associates. The Legal 500 reports that in recent years, partners and associates have grown closer and interacted more frequently, not because millennials lack respect for hierarchy but because they want more control over their career development and trajectory. More than the generations before them, they are looking for interaction with and transparency from their employers, they are willing to ask for feedback and they are "on the constant lookout for innovation and improvement" in their lives and work.
Beyond attracting and retaining talent, creating a culture of mentorship can help law firms reap other benefits: By opening the channels of communication, mentoring relationships offer natural opportunities for a firm to reinforce its culture and expectations, and optimise the contributions junior lawyers make at the firm. The Harvard Business School study Leadership that Gets Results,
which assesses a range of leadership styles within organisations, identified the advantages of organisations that embrace mentoring (or "coaching," as the study refers to it): "[Coaching] requires constant dialogue, and that dialogue has a way of pushing up every driver of climate.
Take flexibility. When an employee knows his boss watches him and cares about what he does, he feels free to experiment. After all, he's sure to get quick and constructive feedback. Similarly, the ongoing dialogue of coaching guarantees that people know what is expected of them and how their work fits into a larger vision or strategy. That affects responsibility and clarity. As for commitment, coaching helps there, too, because the style's implicit message is, 'I believe in you, I'm investing in you, and I expect your best efforts.' Employees very often rise to that challenge with their heart, mind, and soul… Although the coaching style may not scream 'bottom-line results,' it delivers them."
The office space race
The physical setup of the office itself can create natural opportunities for mentoring and has a direct correlation to a firm's ability to attract and retain millennials. First, it has the power to impact employees' perception of their quality of life. Survey feedback from Osborne Clarke indicated that the firm's open-plan setup provided value beyond the workplace by helping trainees preserve their work/life balance.
Second, a person's work setup — and the degree of access and flexibility it offers via the arrangement of desks and the technology it employs — can generate opportunities and exposure that foster engagement and commitment. "For many firms, attrition is happening not at partner level but at the associate level where millennials account for a significant percentage, so firms need to ensure that their working environments cater for the working practices of these associates and are viewed as good places to work," said James Kerr, Head of Professional Indemnity at Travelers. "Agile and/or flexible work arrangements supported by investment in technology and underpinned by a progressive culture do make a difference to millennials and who they choose to work for."