How to reduce friction in sourcing candidates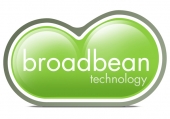 This year alone there will be a surge of new candidates in the job market; recent graduates, currently employed passive candidates, and active job seekers. There's a lot of people entering or already in the workforce looking for a change of scenery in their professions, and that makes the science of sourcing candidates a difficult one to understand. It takes time and energy to source candidates. That time is valuable and it's time you don't have.
Recruiters have to integrate their own resume databases with candidate social networks, professional sites, and job boards to source the best talent to choose from. With all of these sources however, recruiters lose valuable time they could be spending elsewhere.
Create your own data…
What does "data" mean for your organisation and for your department? Data can help the organisation face and handle business challenges as well as ameliorate poor recruiting practices. In order to improve these areas of your company, you first have to understand what data, and big data at that, means for the company. Evidence-based recruiting decisions are no longer merely business oriented, they also have to take into consideration what that means for the talent pool and vice versa.
The need for data analysts throughout an organisation has grown exponentially. Between 2013 and 2014 alone, recruiters sourcing for jobs that annotate the requirement for big data skills increased 54%. Not all organisations are necessarily hiring for those who have big data skills. (Shocking, I know). However, the companies that are not currently looking for candidates with this particular skill set are instead looking for trainers to provide on-the-job big data education. In fact, the rise in these training efforts rose 46%.
So, to get the most out of the big data relevant with your organisation, you don't necessarily need to hire big data specialists. You can train new hires in the art of big data to compensate for gaps in analysis.
...To generate a better talent pool
Because big data includes information from sites outside your immediate data calculations, you have to augment the organisation's data with information from outside sources. This is why we created the Candidate Sourcing Platform, or CSP. With CSP, companies can pull data from outside sources and combine this with internal candidate information to generate a more complete picture of the talent pool.
Competitive intelligence like standard salaries, social media accounts, job board performance, companies with similar open positions, and the number of candidates in any given search area(s) all play a vital role in the production of the larger recruiting scene.
Talent analytics isn't just a trend, neither is the big data that comes along with it. It's a necessity in the growing Cloud-centric workforce. Organisations understand the importance of talent analytics, yet many aren't ready to transition to the era of analytics. Currently, 71% of organisations know that this data is important or urgent to their business, yet 46% aren't prepared to respond to this development. Investing in big data will only help your organisation's talent acquisition processes by giving recruiters a better picture of the candidates they currently attract and the ideal candidate they strive to find.
With the flow of new candidates breaching the talent acquisition barriers, recruiting departments not only have to understand how big data affects their practices, but also how it affects the organisation as a whole. Using the Candidate Sourcing Platform can help recruiters make sense of the data madness and save the valuable time they would otherwise use to do it by hand. When you understand the data you need, you can tailor the information (and the response to that information) to generate a better talent pool with ease.
Broadbean are an LSN networkpartner, find out more about what they do by visiting their networkpartner page.