A diverse approach: Totum discuss the rise in diversity and inclusion roles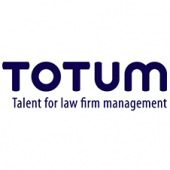 Diversity & Inclusion (D&I) agendas are increasing in significance across firms of varying size and reach. Whether firms are creating roles that concentrate specifically on this area, or responsibilities are combined with more generalist duties (more notably within smaller firms), the D&I itinerary is being taken more and more seriously.
Now could not be a better time for an HR professional considering specialising in, or transferring over to, this niche area. At Totum we saw an ongoing increase in D&I focused roles in 2016. And we expect more in 2017, as firms that have not as yet gone down this path, are keeping a close eye on market developments.
The route to diversity and inclusion
It is not uncommon for HR experts to start their career in a more generalist role, with D&I exposure being gained through additional project work or as an add-on to more traditional duties, especially at the more junior levels. However, by the time individuals reach the senior advisor or manager level, D&I roles very often exist in their own right.
At this level firms are looking for individuals who can bring both expertise in the specific subject matter to the table as well as be influential with senior stakeholders to implement new initiatives firm wide. These roles are more likely to have an international dimension as well, which can be an exciting challenge. Diversity & inclusion across geographical boundaries presents cultural considerations for any firm that wants to create both an environment that celebrates identity and difference as well as a global firm identity.
Many accountancy firms and management consultancies have already progressed down this path. This means that there is a growing group of D&I experts that the legal sector is keen to attract. Their experiences and knowledge present a unique chance to utilise experience already gained in what is a complex area that can no longer be ignored. It is not new that clients and suppliers want to see firms' statistics on diversity and CSR initiatives and demographic constitution.
As the legal sector continues to adjust to mergers, acquisitions and the ongoing competition of alternative business structures, those looking to specialise in the D&I area could well be looking at a great way to propel their careers and make a difference.