CVAC guide - Personal statement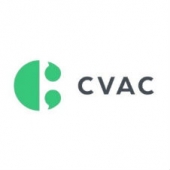 A personal statement adds impact to your CV. Use it to enlarge on your strengths, motivations and relevant experience.
Many struggle with writing a personal statement and this CVAC guide offer advice on how to write a personal statement and find the job that you deserve.
CLICK HERE TO REQUEST YOUR COPY OF THE CVAC PERSONAL STATEMENT GUIDE
About CVAC
CVAC is a specialist independent CV and career advice company, we work only with accounting staff who are looking for specialists to assist them with their CV, job search or career advice. We offer a cost effective and high quality professional service to help you get the job you deserve!
Find out more about CVAC on their profile.