CVAC guide - Interview questions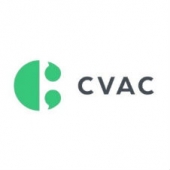 When you attend an interview you are going to be asked questions! Most people are OK with interviews but a few people may stumble with some questions. Don't worry it is normal to be concerned or nervous about interviews. Our guide lists frequently asked interview questions and ways in which to answer in a confident and articulate manner.
CLICK HERE TO REQUEST YOUR COPY OF THE CVAC INTERVIEW QUESTIONS GUIDE
About CVAC
CVAC is a specialist independent CV and career advice company, we work only with accounting staff who are looking for specialists to assist them with their CV, job search or career advice. We offer a cost effective and high quality professional service to help you get the job you deserve!
Find out more about CVAC on their profile.