Active listening and how it can help with interview success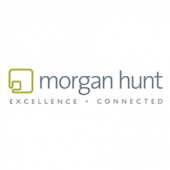 During a job interview, your ability to listen is just as important as your ability to answer questions.
So you're fully prepared for your interview. You've investigated the company, come up with the questions you want to ask, everything is looking great, but wait. One of the easiest ways to spoil the interview is 'sorry, could you repeat that'?
Let's take a look at the basic concept of active listening and some strategies for applying it effectively during your job hunt.
What is active listening?
There's hearing, there's listening, and then there's active listening. Originally developed to assist communication between individuals and large groups to reach compromise in conflict situations (think protests and rallies) it is now used by numerous HR departments to achieve better communication throughout the hiring process.
Active listening involves three key aspects:
Analysing what the speaker is saying or asking
Paraphrasing his words so that a mutual understanding is established
Responding in a manner that both parties will be satisfied with
Tips for active listening
While active listening requires practice, you can keep these tips in mind to gradually polish your active listening skills:
Stay focused. You should focus on the interviewer instead of being distracted by anything in the environment by maintaining eye contact.
Hear with your senses. You ears may be the main sense of hearing but you should also use your brains and eyes in determining what is and what is not being said yet implied by the interviewer. You should assess the speaker's tone of voice, hand gestures, and eye movements when formulating your answer (i.e., context).
Paraphrase the question. This is especially true when you want to clarify a question, thus, allowing you to formulate the right answers.
Put yourself in the speaker's shoes. Empathy is an important trait in an interview.
Indeed, active listening is a skill that you must develop for your success not just in your job interviews but also in your career and life.
Ready to put your listening skills to the test? Contact Morgan Hunt today for some practice to get your dream job.
Morgan Hunt are a LSN networkpartner, find out more about what they do by visiting their networkpartner page.