10 in 10: Kate Swinscoe at Leeds-based Cascade HR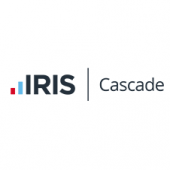 In a new feature for The Yorkshire Times, we put a regional business professional in the hot seat and give them 10 minutes to answer our 10 burning questions. Here, we hear from Kate Swinscoe, marketing manager at Leeds-based Cascade HR.
What does a typical working day for you involve?
No two days are ever the same in marketing at Cascade! One day you could be doing in-depth reports and forecasting, the next you could be planning an exhibition. We have a lot of valued customers, so a large part of my role is ensuring we are giving them useful information and guidance – both on our HR system itself and also on HR industry news.
What makes your company special?
Cascade is a company which truly values its workforce, we are passionate about developing talent and promoting from within, and we also have monthly awards which recognise and reward staff for their hard work.
Do you have any business rules that you swear by?
Know your numbers! They're essential for effective forecasting and evaluation.
Do you dress up or down for work?
We are a smart-casual office – so dress down!
What piece of advice would you give to your 18-year-old self?
Have more confidence in your abilities.
What's your favourite Yorkshire venue for an event or team away day?
The Royal Armouries Museum in Leeds is great for events.
How do you prefer to travel for business?
It depends on traffic and parking – if I can, I sometimes drive, but it's more likely to be by train.
What's your favourite place in Yorkshire to relax?
I absolutely love Masham and Whitby, but Yorkshire has so many wonderful places! One of the reasons I love it here is that you can bundle the dogs in the car and quickly be in the beautiful countryside.
Where is your favourite place to eat in Yorkshire, and what dish do you recommend?
Stockdales of Yorkshire in Leeds – the chateaubriand is amazing. I also highly recommend the Pipe and Glass in Beverley.
What do you miss most about Yorkshire when you are away?
The walks and the pubs!