What does agile working mean for support services of the future?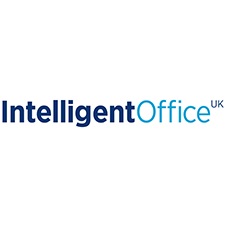 There is immense pressure on the legal sector at the moment. Increasingly, clients expect quicker and easier access to fee earners, more competitive pricing and internally, recruiting and then retaining top talent remains as important to a firm's ongoing success as ever.
Often the agile working agenda can seem like it's working against all other demands and leaves firms asking the question: How can we give clients MORE with seemingly LESS resource, time and budget?
Agile working has many levels, but the underlying theme is flexibility and providing employees with the option to work when, where and in the way that suits them. But it's not just about being flexible for the sake of employees. A more agile firm means being able to mobilise quicker in response to market demands, create opportunities to rationalise costs, either passing these savings on to clients, increasing profit margins, or a combination of both.
What does agile working mean to law firms and their support functions?
Three years ago, the British government introduced flexible working regulations which gave all employees the right to request flexible working patterns. The legal industry has been slow to embrace these new regulations but recently movements have been made towards a more agile approach to way fee earners work.
Looking at how law firms can provide the same opportunities to business services functions, and specifically, administrative support while maintaining the level of service that fee earners require, has been more challenging.
In many firms, the way that administrative functions are run isn't conducive to agile working. Usually, this can be attributed to a lack of technical understanding of the processes that take place (many support functions operate in their own silo), and unclear strategic direction over the functions. This lack of insight makes it difficult for firms to unpack these processes in order to repackage them in a way that IS conducive to more agile styles of working.
Unfortunately, unpacking and repackaging take time; time that most law firms don't have. Because of this, the leap to fully agile working practices can seem too large, which pushes it further down firms' priority lists.
Three ways law firms can be more agile
There are ways that law firms can offer more flexibility to their administrative support staff without impacting the quality of service delivered to fee earners. Three that we regularly work with firms to implement are:
paper-lite working
standardised processes
flexible hours
Paper-lite working
Reducing the reliance on paper will enable a more agile approach to the way work can be delivered. This is because less physical documents and more soft copies mean that employees aren't tied to one location if they want to access what they need.
However, because firms often have an emotional attachment to paper—it acts as a security blanket for many fee earners—aiming to entirely eradicate it makes it unlikely that the change will be adopted at all.
Looking at practice areas or specific processes where paper usage can be reduced or cut out is more realistic. When adopted, not only will this make working remotely significantly easier and more successful, it also works to achieve a smaller carbon footprint for the firm.
Standardised processes
Perhaps the greatest barrier to success when it comes to implementing agile working at an administrative support level is the way fee earners work. Fee earners' ways of working are often not consistent and as a result, administrative support functions are required to work around their needs as and when they arise.
If fee earners are working flexibly and so are administrative support functions, how can firms safeguard against a situation where the two become out of sync? The answer is by standardising core processes. This doesn't mean fee earners need to operate in a rigid way, but it does require firms to streamline processes around the flow of information (from fee earner to support function) and create standard operating procedures where possible.
Once core processes in administrative support functions are standardised, it's easier for fee earners to work flexibly because they know that no matter what, they will receive a consistent level of support—they won't need to rely on people they know will do the job in the way they want because standards will be constant.
Flexible hours
A 'presentee' culture has hindered some law firms from introducing flexible hours. Clearly, it is simpler to make changes that enable a lawyer to choose their hours than a member of the front of house team.
Firms breaking the mould and finding ways around this include Farrer & Co and Baker McKenzie. Last year, Farrer & Co's newly appointed senior partner, Anne-Marie Piper introduced flexible working, which is now available to all staff and fee earners. At Baker McKenzie's 77 offices, a programme was introduced which includes the option of alternative working hours, remote working and regular working time outside the office (Source: Law Gazette).
These firms, amongst others that have achieved success with initiatives such as these, are those that have a well-considered and communicated policy around agile working—one that is, in itself, flexible, adaptable and based on trust. It is the responsibility of those managing administrative functions to ensure policies are interpreted in a way that benefits the individual, fee earners and the firm.
Managers of employees within the administrative function need to work with their teams to appropriately interpret flexible hours policies and work out how they can make the most of them while still delivering quality service to fee earners.
Need help introducing agile working policies in your firm's administrative support functions?
The role we play in each law firm is unique. We do everything from managing tactical processes, training and developing specific administrative functions to rolling out strategic plans and making changes like agile working policies.
If supporting your secretarial and administrative functions to help embed agile working is an operational focus for your firm currently, call +44 (0) 7984 252 150 or email sam.nicholls@intelligentofficeuk.com.