Wedlake Bell agrees outsourcing deal with Intelligent Office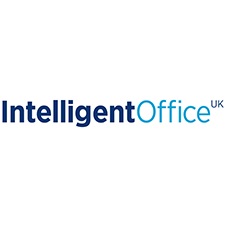 Intelligent Office, the leading support services provider to UK law firms, has been appointed by top 100 law firm Wedlake Bell to provide print, reprographics, mail, archive and facilities services on site at its London office.
Intelligent Office's Chief Executive Rachel McCorry said: "We are extremely pleased to begin 2016 with a new client, especially one as forward-thinking and ambitious as Wedlake Bell. The firm has an impressive reputation and a strong track record, and we are looking forward to playing our part in its continued growth and success.
"In a fast-moving and competitive market, UK law firms are increasingly looking to improve their ability to serve clients quickly and effectively. Working with Intelligent Office is one way to do that. Focusing on law firms means that we understand the pressures and opportunities facing firms and their fee earners. This understanding informs the service we provide and enables us to deliver value to our clients."
Martin Arnold, Managing Partner at Wedlake Bell, said: "We felt that Intelligent Office had much to offer the firm and the people joining it. With its focus on training and development, continuous improvement and best practice, everyone involved will benefit from fresh thinking and a new approach. Our support people will be valued as experts in their fields and our fee earners will receive professional, efficient and flexible support."
London-based Wedlake Bell is a full-service law firm with more than 150 fee earners, including 61 partners. In the 2014/15 financial year Wedlake Bell generated revenue of £31.3 million.
In addition to Wedlake Bell, Intelligent Office has also signed deals with Penningtons Manches, asb law and Tcam Asset Management, and renewed contracts with HBJ Gateley and Gillespie Macandrew in the past six months.
These firms join an increasing number of UK top 200 law firms, which have outsourced to Intelligent Office. Clients include Gowling WLG, Farrer & Co, Clarke Willmott, Capsticks, Bevan Brittan, Boodle Hatfield and Bircham Dyson Bell.
With more than 900 staff operating across 49 client sites and two onshore shared services centres, Intelligent Office is the leading provider of office administrative and secretarial services to the UK legal market. The company helps firms in the legal sector change for the better, improving the quality of support delivered to partners and fee earners and helping firms save time and money.
It achieves this by taking charge of administrative and secretarial services, leaving the firm's management free to concentrate on growth and partners free to develop and manage their practices. The result: flexible, modern and professional support services; improved service for clients; increased profitability for the firm; and better opportunities for support staff.
The majority of Intelligent Office's services are delivered on site at clients' premises and include secretarial, reprographics, mailroom, facilities, matter management, front of house and core goods procurement. Intelligent Office also provides document production support both on site at clients' premises and via two onshore shared services centres in Scotland.