Wage freezes end but pay restraint 'still the norm'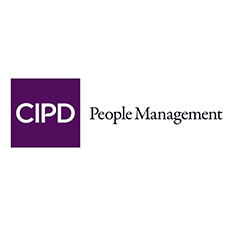 Pay and recruitment freezes have thawed as employers prepare for growth with targeted recruitment, CBI research has revealed.
But the business group's survey, Gearing up for Growth - which covered 330 employers with two million staff between them - also found that pay restraint will remain widespread next year with an expected impact on morale.
The percentage of employers operating a recruitment freeze dropped from a peak of 61 per cent in spring 2009 to 7 per cent this autumn. Almost a quarter of businesses (23 per cent) said they were planning targeted recruitment in the year ahead, while a fifth (21 per cent) plan to add staff in some parts of the business and reduce numbers elsewhere.
The percentage of firms with a pay freeze in place has also fallen from a peak of 55 per cent of employers last spring to 14 per cent today. But pay restraint will remain the norm as companies try to control costs. A fifth (22 per cent) are planning targeted pay rises for key staff, while 42 per cent are planning a below-inflation award for all employees. Only one in 10 employers plan to make an award equal to or above inflation, despite concerns about the impact on employee morale.
John Cridland, CBI deputy director-general, said: "Firms are cautious about recruitment and pay, given the fragility of the economy. But they know they can't afford to take staff for granted, and must re-double efforts to keep employees on board as they gear up for growth."
But firms are finding it harder to maintain engagement and morale with only about a third reporting high levels of both. The majority of employers recognised they need to do more, with 63 per cent citing achieving high levels of engagement as a top priority.
The research also showed that the recruitment and pay freezes used in the private sector during the recession are now being seen in the public sector, as government cuts begin. In the next six months, a fifth (21 per cent) of public-sector employers are planning a recruitment freeze, and 58 per cent a pay freeze.
As well as concerns about morale, employers were worried about the rise in tribunal cases, up 56 per cent to 236,100 claims in 2008-09. With this trend for more tribunals, nearly half of employers (48 per cent) are worried about an increase in age-related claims after the removal of the national default retirement age of 65 in April.
By Claire Churchard