UK elite lead way on female partners as promotions rise at top firms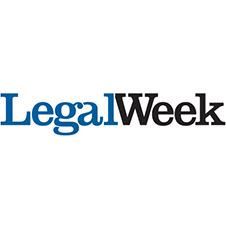 Female partner promotions across the UK top 10 have increased by more than a third this year, as the country's largest firms push forward with efforts to boost gender diversity in their senior ranks.
The total number of women made up at the 10 largest legal practices by revenue rose 36% to 72 this year, up from last year's figure of 53, with the increase comparing favourably to an overall rise in partner promotions across the group of 13%.
The magic circle saw a 50% jump in the number of women added to their partnerships this year, with 24 made up across the five law firms against 16 in 2010-11.
Across the top 50 as a whole, the number of women made up rose 9% to 145 this year, representing 28% of this year's global partner promotions. In London, 51 women were made up, equating to 31% of all City promotions.
Allen & Overy and Norton Rose were among this year's standout performers for female promotions, with the magic circle outfit adding nine women to its partnership in a 21-strong promotions round, up from two last year.
Norton Rose this year made up 16 women, compared with seven in 2010-11. Management committee member and litigation head Deirdre Walker (pictured) said: "The key is to ensure we are bringing the right people through to partnership and that we have a diverse group of leaders in the firm. We still have some way to go, but we are making progress."
Outside the UK top 10, the number of female promotions saw a drop-off from 2011, with the number of women making partner at firms in the 11-50 bracket falling by 9% against 2011 to 73 out of a total of 255 promotions. Overall, total partner promotions across the top 50 dipped by 1%.
Association of Women Solicitors chair Joy Van Cooten said: "We are pleased that the number of female partners is increasing but there is still a long way to go. Sixty per cent of new entrants into the profession are women and this is not reflected in the partner numbers."
"Things are moving in the right direction, but what really needs to happen is a change in law firm culture. The young generation of male and female lawyers do not want to work 24/7."
More market comment:
"There is clearly more we can be doing as a profession, but we are making progress. Clients in particular have a major role to play in encouraging law firms to focus on developing their women through to partnership.
Given the challenges facing women with children achieving partnership, clients can help both in the information they require of their law firms of their actions in this area and, importantly, in the way they work with their law firms, giving appropriate messages about flexible and remote working and demonstrating their support for working practices consistent with a reasonable family life."
David Harris, co-chief executive, Hogan Lovells
"We have a programme of activities centred around gender diversity and ensuring that women have the same opportunities as men, whilst recognising the particular challenges they face. The emphasis is around recognising and leveraging the different skills and approaches women bring and creating a supportive environment where women feel they can reach their full potential and fulfil their career ambitions. The programme includes networking; mentoring; and influence, impact and operating at Board level.
"Ultimately, promotion to partner is based upon merit, there is no positive discrimination. The women we have promoted have the skills, the track record and have gone through the same admissions process as the men. That they have been successful is down to their capabilities to deliver what is required externally and internally. Nonetheless, we are delighted that a significant proportion of our newly-promoted partners are women."
Neville Eisenberg, managing partner, Berwin Leighton Paisner
"Clearly the culture in law firms needs to change for all solicitors and not just women. I would be interested to know how they achieved [the improvement]. Was it by quotas, targets, mentoring or sponsorship? There are enough talented women out there to fill these posts. Any upward progression is good but still doesn't reflect the fact that two thirds of our trainees and under five years qualified are women. At this rate I believe it will still take 20 years to equalise the representation."
"Coupled with the sad statistic that we tend to lose women solicitors at around ten years qualified may affect the statistics. They say it is because of the lack of flexible working and the long hours culture - coupled with an a lack of appreciation for the vital role of women's softer skills; that is great for customer relations and customer retention and not just hard billable hours recorded."
Sarah Austin, Law Society Council member for the Association for Women Solicitors
By Suzi Ring