True value of software as a service being realised by HR says Cascade HR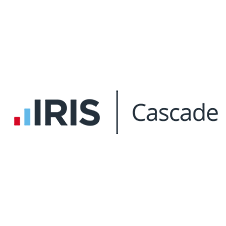 Software as a Service (SaaS) is not a new concept, but as organisations look ahead to 2018, it will present newfound opportunities for the world of Human Resources, believes Oliver Shaw, CEO of Cascade HR.
The centralised hosting of business applications first emerged, in earnest, in the 1960s, but it is in the past 5-7 years that the SaaS licensing and delivery model has really taken hold in the business environment. Offering organisations of all sizes the flexibility to procure – and budget for – tech on a subscription basis, SaaS has become commonplace for systems ranging from accounting to CRM, and CAD to MIS.
But the race for talent and the battle to retain employees is creating an even greater appetite for HR SaaS solutions in 2018.
Commenting on this viewpoint, Oliver explains: "There was a time when intuitive technology, of any kind, was only attainable by large blue-chip brands with vast funds. However, the increasing sophistication of the SaaS model means that much smaller organisations can now benefit from the power and intuitiveness of tech that was previously only afforded by the giants.
"When it comes to HR technology, this means that even SMEs and micro-businesses which don't have a Human Resources department, can think seriously about their approach to employee relations.
"This is great because why should entities of any size be burdened with administration that software can automate with ease? And, with often limited resources, why shouldn't these smaller businesses be able to analyse data in a savvier manner, so that they can steer the development of their workforce, with informed insight and confidence?"
So, what does the SaaS marketplace look like in 2018?
"The pace of change within the world of business is showing no sign of slowing," continues Oliver. "Legislation is becoming increasingly stringent, the Government and ONS are constantly interrogating organisations of all sizes about their employee data, and we're hearing rumbles of vast changes to the way we process information – ranging from tax digitisation to centralised deductions.
"That's before we think about the economic climate, the mobility of talent, the demand for greater employment flexibility particularly among Millennial and Generation Z individuals, and wider social factors such as wellbeing, learning and development demands and the more commonplace integration of tech and the internet of things.
"Businesses therefore require technology that can be deployed and updated quickly – in line with this pace of change. And this is especially apparent when it comes to HR systems."
But the benefits of SaaS extend far beyond ease of budgeting and access to modern functionality, stresses Oliver.
"With robust HR SaaS solutions come security guarantees that presents utmost peace of mind for organisations that may lack confidence in their own IT infrastructure," he elaborates. "And, contrary to popular belief, the SaaS procurement method doesn't mean an arms-length relationship with the software partner.
"There are instances of course where this is the case, throughout varied B2B sectors. But it's like anything – if after sales support and access to the partner's ongoing knowledge and support is important, this service-based requirement should represent an important criterion during the research and selection process. There are some fantastic suppliers out there, whose proposition is as much about people as it is product. This is where you see some very powerful, long-term client-vendor relationships form."