Top law firms redouble efforts to boost female representation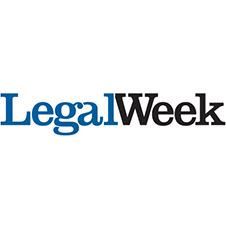 Herbert Smith, Hogan Lovells and Addleshaw Goddard are among a host of firms rolling out new initiatives to help retain and promote more female lawyers, with the moves coming as businesses face increasing pressure to up the number of women on boards.
Herbert Smith is planning to launch a new scheme to support the retention of female lawyers and increase the number of women in its partnership, with the five-point programme including unconscious bias training; flexible working initiatives; mentoring; career development and networking advice; and the expansion of its network for women in business to include its international offices.
The firm's head of diversity and inclusion, David Shields, is heading the committee leading the initiative, which will be announced internally in the coming weeks.
Meanwhile, Hogan Lovells is to target associates and of counsel with its current plans, which include mentoring programmes and pushing the firm's support for flexible working to those below partner level. The firm already has a global partner policy – put in place after its transatlantic merger – detailing flexible options for its partners. Simmons & Simmons is also reviewing its policies to help retain female lawyers and is planning to implement a mentoring scheme.
Elsewhere, Addleshaws, which plans to increase the number of women in its partnership from 20% to 25% by 2014, is launching a new five-part course next month for lawyers and in-house counsel covering issues such as leadership skills, networking and building strategic alliances.
Herbert Smith's Shields said: "We aim to address the problem of female attrition at associate level and find ways to encourage women to aim for partnership. We hope rolling out key programmes in this area will not only show female associates we are investing in them but result in some real change in the partnership."
Hogan Lovells litigation partner and diversity committee co-chair Ruth Grant (pictured) commented: "The challenges for law firms are greater [than in corporates] as people tend to stay in the partnership for much longer than the average director. Firms generally have many more partners than companies do board members, so it's potentially a slower process to boost the percentage of women overall."
Details of the firms' efforts come after Eversheds kicked off a four-pronged diversity programme in January covering internal role models, mentoring, a career forum for both sexes and improved maternity support. The firm also wants to increase the number of women in its partnership to 25% in the next two to three years, with litigation chief and head of gender diversity Ian Gray hoping to increase this figure to 30% in the next five years.
The retention of women in law has become a growing issue in recent years, with only a fraction of the women entering the profession eventually making partner. It comes as an annual study of boardroom gender by the Cranfield School of Management, published earlier this month, found women made up 15% of directors on top company boards, far below the 25% target set in a report published by Lord Davies last year.
Ashurst became the first leading UK law firm to introduce a target for the number of women it wants to employ in management positions when in October it detailed plans to have one quarter of its management posts filled by women within the next three years.
The target was introduced by the Ashurst Committee, which was created at the start of 2011 by senior partner Charlie Geffen and global head of corporate Stephen Lloyd with the intention of improving the retention of female lawyers.
Geffen said: "Firms need to reconcile the need to adapt to more flexible working with client demand for 24/7 service.Many clients are way ahead of law firms in this area and we need to catch up," he continued. "Getting people to change over 100 years of history is difficult, so the more public debate we have, the better."
However, Simmons senior partner Colin Passmore warned: "I don't accept the need to have X% of the partnership female within X number of years. Equality doesn't happen overnight, but if you put in place the right structure, culture and dynamics, everyone should be able to progress."
By Rose Orlik