Stress in legal profession misunderstood; Bellwether research paper reveals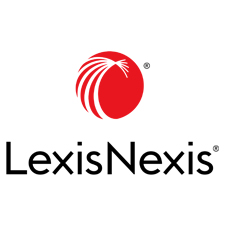 The latest Bellwether research paper titled, Stress in the Legal Profession: Problematic or Inevitable', published today by LexisNexis UK, a leading global provider of information and analytics; highlights that stress is an endemic issue in the legal profession with two thirds of respondents currently experiencing high levels of stress despite the confident 'business as usual' industry outlook.
Almost 1 in 4 solicitors feel that more could be done to support them in the workplace although 4 in 5 report high levels of job satisfaction and 5 out of 10 consider they have a positive state of mind. Some 39% of respondents feel in control and 30% state that their stress levels are 'average', while 37% feel stressed by work and 66% of those experiencing stress cite high levels of it. 1 in 4 respondents noted that they experience extreme or very high levels of stress.
62% of those surveyed believe that small firms are better than larger firms at fostering an environment of support and culture of wellbeing with the greater likelihood of flexible working, better work/life balance and more agile working practices. 92% of respondents believed that small firms offered a range of benefits including the ability to remain in control; agility; a common ethos; and better client experience.
Jon Whittle, Market Development Director, LexisNexis UK said: "We found a robust, optimistic profession which continues to believe that hard work pays off in a bright successful future. Last year the Government positioned the law as a professional occupation with the highest levels of work-related stress, depression and anxiety which we believe is cause for concern. However, our respondents don't agree on whether the size of firm equates to stress levels. 55% of solicitors believe that enough is being done while 75% of our respondents feel that while stress is a major issue there is a sense of confusion and resignation in attitudes to it. It's important to understand that while the future looks bright there are shadows at work."