Record year for Baker & McKenzie in Stonewall Employment Index 2016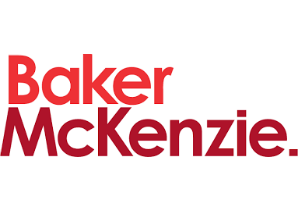 Leading global law firm Baker & McKenzie is delighted to announce that Senior Inclusion & Diversity Manager Justine Thompson has been named Stonewall's Ally of the Year 2016 – a unique honour awarded to individuals who have demonstrated unwavering commitment to creating an LGBT inclusive workplace - in a record year for the Firm across Stonewall's rankings.

Baker & McKenzie has also been named one of Stonewall's 2016 Top Global Employers for the first time - one of only 11 elite organisations recognised for promoting LGB equality globally – and ranked 11th in the annual Stonewall Top 100 Employers list; the definitive list of Britain's top employers for LGB staff. Over 400 employers submitted entries to the Stonewall Employment Index this year; the highest number since the Index first opened in 2005. The Index ranks UK employers on the basis of their performances across ten areas of policy and practice.

Commenting, London Managing Partner Paul Rawlinson said: "We've had another fantastic year in the inclusion and diversity space and these results are testament to the great work being done by our BakerLGBT employee network and, in particular, the tremendous efforts of Justine. Justine works tirelessly to promote and support all of our diversity initiatives which, as a result of her involvement, are some of the most highly regarded in the industry. Her boundless energy, commitment and enthusiasm inspires people across the Firm and I'm delighted that Stonewall has recognised her hard work by naming her Ally of the Year."

Baker & McKenzie Senior Inclusion & Diversity Manager and Stonewall Ally of the Year Justine Thompson said: "I'm extremely honoured and humbled to be named Stonewall's Ally of the Year. Ensuring that everyone can be their authentic self both in and outside the workplace is at the very heart of our culture at Baker & McKenzie and we have taken an active stance to ensure LGBT equality and inclusion. Our Ally network has a huge role to play in that and I hope this will go some way to encourage others in the legal profession to follow suit."

Stonewall works to achieve equality and justice for lesbian, gay, bisexual and transgender people. In 2013 Stonewall introduced the Global Diversity Champions programme and the Global Workplace Equality Index in which Baker & McKenzie has been ranked and named a 2016 Top Global Employer for the first time.

Harry Small, Chair of Baker & McKenzie's Global LGBT initiative said: "To be recognised as a Stonewall Global Champion is a fantastic achievement. I'm enormously proud of all my global colleagues who have worked hard to ensure that Baker & McKenzie provides a safe and inclusive environment across the globe for all of our people and our clients."

Baker & McKenzie is committed to promoting diversity and inclusion for all its lawyers and staff. In 2014 the Firm appointed London-based Employment partner Sarah Gregory as its Inclusion & Diversity Partner, a move which placed Inclusion & Diversity at the forefront of the London office strategy. Staff involvement in diversity issues is encouraged through six focus groups: BakerLGBT/Allies, BakerEthnicity, BakerWomen, Baker Opportunity, BakerWellbeing and BakerAgility.