Nottingham law firm names Rainbows Hospice as charity for the year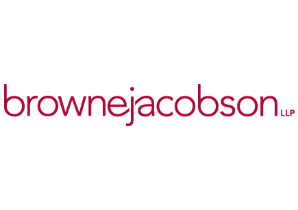 Nottingham law firm Browne Jacobson has announced 'Rainbows Hospice for Children and Young People' as its charity for 2016-17.
Rainbows, which launched in 1994, is the only hospice in the East Midlands for children and young people with life-limiting and terminal conditions and their families. The team at the heart of charity includes carers, counsellors, medical professionals and palliative care specialists.
The charity currently cares for 369 children and young people and supports 341 bereaved families and 677 siblings. Through its outreach efforts into East Midlands paediatric oncology units, Rainbows is also caring for a growing number of the region's children with cancer.
Every year, each of Browne Jacobson's five offices nominates a charity to support in their area and last year the firm raised nearly £20k for good causes across its five office network.
Maggie Deere, Nottinghamshire Fundraiser at Rainbows, said:
"I would like to thank Browne Jacobson for supporting Rainbows by choosing us as its charity of the year. By teaming up with us, they are raising funds to help us run the hospice - fundraising efforts make such a huge difference to both the children at Rainbows and their families. We are delighted to have Browne Jacobson on board and I wish staff the best of luck with their year of events."
Craig Sharples, Information Specialist and member of the Community Action Committee at Browne Jacobson added:
"At Browne Jacobson we are very passionate about supporting local causes and giving something back to the communities we serve. There are so many valuable local causes that are in need of funding but the work, help and support Rainbows provides has really struck a chord with our people this year. We are looking forward to working with a charity that provides such a vital support network to some of the region's poorliest children and their families. We hope to highlight the brilliant work that Rainbows do, as well as raise funds that will allow them to continue to support these children and their families."