Norton Rose Fulbright named in The Times Top 50 Employers for Women 2017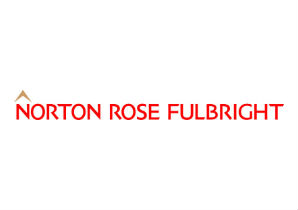 Global law firm Norton Rose Fulbright has been included in The Times Top 50 Employers for Women 2017. The Times Top 50 Employers for Women is published in partnership with Business in the Community, the Prince's Responsible Business Network, as part of the charity's Responsible Business Week.
The list acknowledges UK employers that are making gender equality a key part of their business strategy, with consistent commitment to creating inclusive workplace cultures and progressing women in the workplace that covers their entire organisation at all levels. The list involves a comprehensive submission process managed by the gender equality campaign of Business in the Community.
Stephen Parish, Global Chair at Norton Rose Fulbright commented: "Attracting and retaining female talent is a key focus for our business and is critical to the successful delivery of legal services to our clients. We are committed to increasing diversity within the firm, and improving the gender balance and representation of our leadership, including the partnership at large, globally. This accolade re-affirms our commitment to female progression and our priority is to continue to be an employer of choice by valuing difference, promoting a culture of respect, and encouraging workforce diversity - in all aspects and at all levels."
Kathryn Nawrockyi, Gender Equality Director, Business in the Community, said: "Well done to Norton Rose Fulbright on being named in The Times Top 50 Employers for Women 2017 – the process was highly competitive so they should be very proud of their success. Their efforts are increasing understanding of the barriers to equality that women face at work, and I hope other employers will follow their lead."
Emma Tucker, deputy editor of The Times, says: "In the seven years since The Times first published the Top 50 Employers for Women supplement we have seen great advances towards gender equality in the workplace. However, more remains to be done both in the boardroom and on the shop floor and we are again delighted to support Business in the Community's campaign to create a fairer and better working environment for women."
Norton Rose Fulbright's gender equality strategy is aimed at creating a culture which enables women to thrive in their careers. In 2012, the firm launched the Global Diversity and Inclusion Advisory Council (GDIAC) to provide a source of coordinated and consistent leadership to establish and advocate diversity and inclusion best practice globally. Norton Rose Fulbright has a disciplined approach to the attraction and recruitment of female talent, a robust talent management process which assesses the diversity and bench-strength of the talent pipeline and targeted development plans to nurture rising talent. There are a number of programmes in place to promote and include women at all levels, these include mentoring and talent management programmes, flexible working initiatives, gender bias education, coaching for expectant and returning parents, and networks for women, working parents, carers and flexible workers.