Legal apprenticeships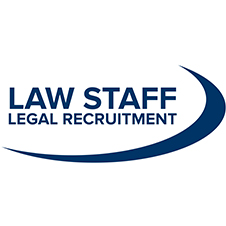 Are you interested in a career in law? A paralegal? Legal executive? Solicitor? Did you know that you can work your way into law without having to go to university, which let's face it, isn't for everyone! Law graduates often face the challenge that, although they have gained the knowledge, they lack experience. Many have found themselves in a paradox of contradictory rules as once they have the qualifications, law firms won't employ them with no experience.
At Law Staff Legal Recruitment, we know that law firms often request at least 2 years of experience. The hardest challenge for law graduates today is still gaining "working experience" from a law firm. It can be so difficult to get through that seemingly inaccessible door to gain the practise you need to further your legal career.
Although legal apprenticeships were first introduced in 2013, they haven't been largely promoted until now. The legal world is beginning to shift the employment gateway which is influencing businesses to invest in school leavers.
The Chartered Institute of Legal Executives Law School (CILEx) offer approved apprenticeship programmes. The minimum requirements are that it is at least a 12-month training contract incorporating 20% off-the-job training. It is becoming more popular to progress from one apprenticeship onto the next. After completing a level 3 paralegal apprenticeship, you could continue to the level 6 chartered legal executive apprenticeship or a level 7 solicitor apprenticeship. The Solicitor Apprenticeship - Level 7 is a six-year programme leading to qualification as a solicitor. The programme is split between work-based learning and part-time study, running in conjunction with BPP University Law School and will also result in the award of an LLB.
Are law firms hesitant about taking on apprenticeships?
Essentially, the firms are investing in people who are willing to learn and want to do the work. They are potentially adding long-term assets to their company with the ability to mould candidates to suit their culture. The government will pay 95% (from 1 April 2019) of the cost of apprenticeship training, so employers can extend training budgets through public funding. Apprenticeships are employer-led and offer flexibility to firms as they are designed to fit around working life and business needs with a hands-on approach. Apprenticeships are a great way for firms to grow.
The apprentice
Dentons quote from the lawyer portal sums up what is desired of apprentices:
"You will need to be resilient, hardworking and have the drive and ambition to succeed in a highly demanding work environment."
You will be working office hours in which you will likely have one day a week designated for study. Depending on the course by the end of one or two years you'll have gained the competence and skills needed to succeed in your chosen career and often the opportunity to continue a career at the law firm. You are employed during your apprenticeship, which entitles you to minimum wage and other statutory benefits.
Who are Apprenticeships for?
Anyone can apply for an apprenticeship; the requirements are directed by the law firms, and you will likely need the following minimum level of education:
5 GCSEs at grade A*-C / 7-4 (including Maths and English)
3 A-Levels at grade C or above
Whether you are a young person at the start of your career, or someone looking to make a career move, applying for an apprenticeship will offer you the experience and training you need.
You can browse various apprenticeships on the CILex website.
These new routes enable potentially excellent lawyers to carve careers whilst removing the financial barriers of higher education. Once you have your foot in the door, you can excel at becoming the best legal professional in your field. Taking an apprentice route, you could end up gaining qualifications and experience at a faster rate, meaning that you are further ahead in your career, than you would be having taken traditional courses.