Law Staff Legal Recruitment – Moving recruitment forward: Bitesize video advertising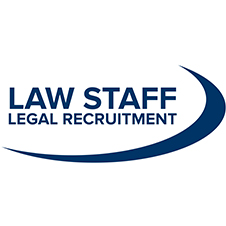 When advertising a new vacancy, we endeavour to deliver a message which incorporates the unique features of the particular job. By highlighting the areas which are most relevant to your skills and experience, we aim to present the responsibilities, the candidate requirements and the firm's profile with clarity. Now we have an innovative new tool for this task which enables us to showcase our clients' vacancies in a new light using video.
We have adopted video advertising as an additional feature of our marketing campaigns to add a new insight into each vacancy, directly delivered by the consultant recruiting for that role. Just one click in the text delivered to your mobile takes you to a short video hosted online in which the consultant describes the key features of the job and invites you to apply via our website. This enables you to meet our consultant at the start of the recruitment process, adding a more personal introduction to the job spec. All of our clients' vacancies are advertised on our website, so you can navigate there once you have watched the video and apply with your CV using our 'Quick Apply' button. Once you have submitted your CV, one of our consultants will contact you to discuss the vacancy and advise on how we can assist in your job search. Subscribing to our newsletter is also an ideal way to receive opportunities relevant to your search in a format that includes click-through links to our video platform where selected jobs are presented.
Through expanding our marketing campaign tools to now include video, we aim to give a comprehensive view of the vacancy in a fast and efficient manner. All of our campaigns are tailored to legal candidates on our database who fit the specific legal area of each job; with the addition of video, we aim to give you the opportunity to gain a dynamic insight into the role tailored to your skillset.