Law Society backs targets to boost senior female lawyer ranks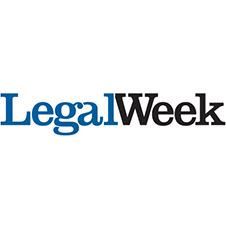 The Law Society has called on law firms to introduce targets to boost the number of female lawyers in senior roles, in a wide-ranging report canvassing almost 1,200 lawyers around the world.
The recommendation is one of a number of proposals put forward in the report by the representative body, which last week presented the survey's findings at a women in law summit held at its City base.
The society's report says that although an increasing number of firms have "genuinely embraced and adopted modern flexible working practices", there is an "uncomfortable truth" that some are merely paying lip-service to the advantages of flexible working.
Other recommendations detailed in the report include making flexible working a choice that does not impede on long-term career progression; a commitment to training to support gender diversity; and a push for law firms and external organisations to share best practice on diversity, given the acknowledgement that in-house legal teams are outperforming law firms in this regard.
Law Society president Lucy Scott-Moncrieff (pictured, top) said: "In some firms, where the opportunities for those wanting to strike a balance between high-flying work and family life are still scarce, men dominate the boardrooms.
"Unwittingly, these firms may be losing talented women and promoting mediocre men.
"If career progression was based on pure merit, some male business leaders and law firm senior partners would never even have seen the paintings on the boardroom wall."
The women in law summit featured presentations by senior figures such as BP group general counsel Rupert Bondy and Conservative MP and equalities minister Helen Grant, who discussed issues from the future of women lawyers to the impact of workplace culture on diversity.
Key findings from votes of more than 130 delegates at the event saw 99% express the view that law firm workplace culture needs to change, with 91% in favour of law firms introducing targets for female representation.
Ashurst construction partner Ann Minogue said: "Targets would be the right thing to introduce as opposed to quotas, which might meet resistance and create tension if perceived as special treatment – feeding in turn into the unconscious bias issue.
"One aspect I thought could have been addressed more is the tendency to approach partnerships in a linear way.
"Senior female lawyers should still be seen as potential partners at, say, 10 years' PQE, rather than being passed over at six or seven years' PQE and then dismissed as partner prospects."
A number of major law firms have introduced targets for female representation among their partnership in recent years, including Hogan Lovells, Ashurst and Addleshaw Goddard.
Meanwhile, late last year 10 firms – including all five of the magic circle – signed up to a new 30% Club initiative to boost women partner numbers across professional services firms in the UK.
By Pui-Guan Man